Another groundbreaking as Dominican tourism grows, expands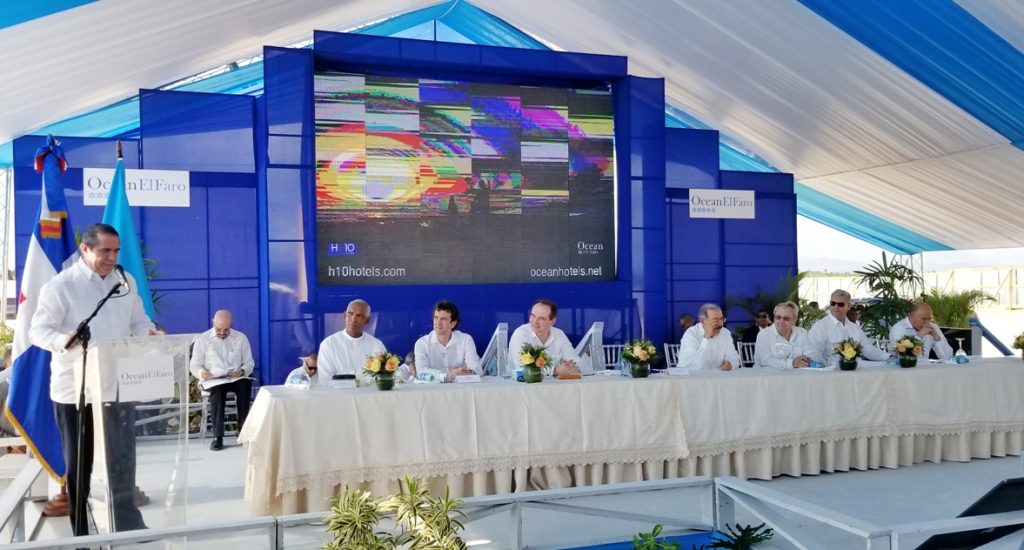 F. Garcia speaks at groundbreaking
Punta Cana, Dominican Republic.-  Tourism minister, Francisco Javier García, on Thurs. for the Ocean El Faro hotel, headed by president Danilo Medina and  hoteliers.
He said the sector's extraordinary growth has prompted the country to develop "a true sustainable model of tourism."
Garcia said the project is a link in tourism's growth chain development, and a major step for the country which has to have more rooms. "From now on, the Dominican Republic will continue to show, not only its leadership across the region, but that tourism is the fundamental economic activity for the country's development."
Hotel
Antonio Hernández, CEO of H10 hotels, praised Dominican Republic's investment climate, which he affirms encouraged his company to build the new property.
"The noble, hospitable nature of the Dominican Republic is a guarantee of success for its clients. They will feel well attended."
He said Ocean El Faro, Uvero Alto of the H10 Hotels chain will feature 909 suites, adding that it's their second resort in the Dominican Republic, "which will have all the comforts of a five-star establishment worldwide."