France bolsters Dominican Republic's Marine Mammal Sanctuary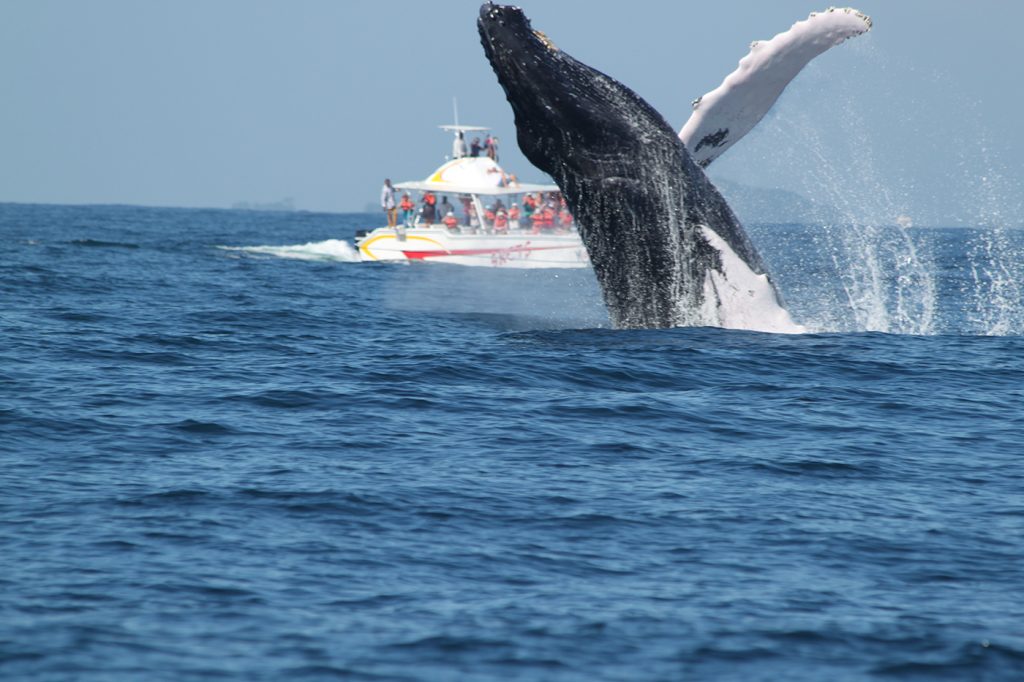 Samana'
Santo Domingo.- The Ministry of Environment of the Dominican Republic and the French Ministry of Ecological and Solidarity Transition signed a technical collaboration agreement on the Marine Mammal Sanctuary.
This agreement contemplates the development of a survey on marine mammals and their stays in protected areas, exchange of technical information, awareness-raising workshops on the importance of caring for these species and increasing good practices on the means of control and surveillance in those areas.
The agreement was initialed by Brune Poirson, Minister of Ecological and Solidarity Transition and the Minister of Environment and Natural Resources, Francisco Domínguez Brito, during the "One Planet" Summit in Paris.
They will also have a joint participation in regional and international initiatives such as the Marine Mammals and Protected Areas of the Caribbean Region (MAMPAM), which contributes to the preservation of marine mammals on a regional and global scale.
The agreement, which will last five years, will also provide an exchange of experience on good management practices and monitoring of human activities that have a proven or potential impact on marine mammals.
This has been possible thanks to the support and coordination of the French Embassy in the Dominican Republic and the Dominican Embassy in the French Republic.
It also receives the support of the Agency for Biodiversity (AFB), a French public institution with administrative character, created by Law August 8, 2016 on the reconquest of the Biodiversity of nature and landscapes, under the tutelage of the Ministry of Ecological and Solidarity Transition whose mission is to support public policies for the creation and management of marine protected areas.