La Sierra: wild adventure, pure adrenaline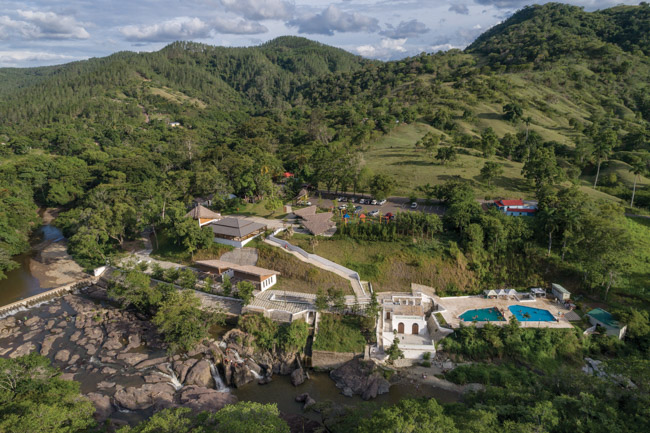 Arroyo Hondo theme park. Photo lasierra.com.do
San Jose de las Matas, Dominican Republic.- One of the country's best kept secrets awaits adrenaline junkies with sports linked to the environment, such as alpinism, waterfalls, hidden hot springs, zip lines and trampolines
"If for this 2018 you are looking for a place that combines adrenaline and fun, as well as water, mountains, nature and good food, La Sierra is your ideal destination," reports outlet elcaribe.com.
A little over two hours from PuertoPlata, and three hours from the capital, Santo Domingo, in the area you can find other thrilling sports, such as kayaking and mountain climbing.
La Sierra, nestled in the Central Mountain Range, in the Yaque del Norte river basin. Its biggest town is San José de las Matas, adjacent to José Armando Bermúdez National Park and also borders Juncalito, Jánico, Monción, Baitoa, and Sabana Iglesia, in Santiago province.
The ecotourism website www.lasierra.com.do features some of the options to enjoy and can choose your interests and schedule for a visit.
The website forms part of the multimedia and advertising campaign "La Sierra" sponsored by Fundación Popular, Inc. The report's illustrations are from the photographers Herminio Alberti, Domingo Batista, Domingo Marte, Leandro Montes García and Ricardo Briones.