Transport bosses defend east coast monopoly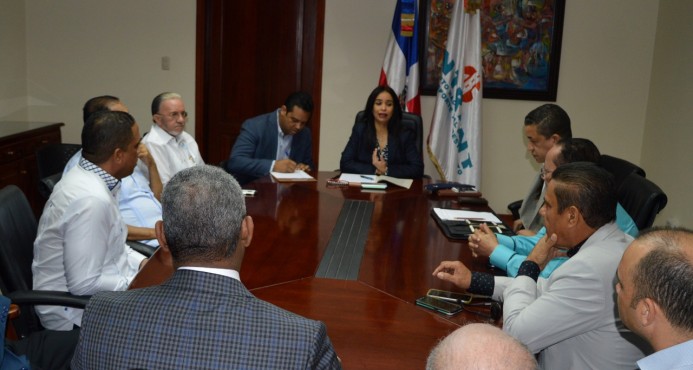 Santo Domingo.- Representatives of the inter-urban passenger bus service in the eastern province of La Altagracia called off their strike planned for Wednesday following a meeting headed by the executive director of the National Institute for Land Transit and Transportation (INTRANT), Claudia Franchesca de los Santos.
Tuesday's meeting at the INTRANT headquarters was called to discuss the conflict between the transport associations that seek to maintain their monopoly on the key route between the capital and the country's leading tourism area. After the meeting, the transport bosses traveled to the province to hold internal discussions before their follow-up meeting with INTRANT.
The meeting was attended by the senator for La Altagracia province, Amable Aristy Castro and transport leaders including Antonio Marte (Conatra) and Junior Castro Montilla of APTPRA.
The dispute erupted after INTRANT authorized the Metro bus company to operate a new service on the East Coast-Santo Domingo route.
Transport associations in the Punta Cana-Bávaro-Bayahíbe area threatened to strike unless the resolution was revoked.
The resolution authorizes Metro to provide private transportation services to the Cap Cana Company, to transport residents and guests from the Cap Cana Tourism Complex to and from the capital in four daily buses.
Tourism Transportation Association leader Manolo Ramírez warned that the protest close down Punta Cana airport and leave some three thousand tourism transport vehicles stranded.
On Monday, drivers in the tourist area blocked the main highway and broke several windows of a Metro bus after the company started its operations with authorization from INTRANT.
The Public Transportation Bus Owners' Association in La Altagracia Province (APTPRA) warned that they would bring traffic to a halt in the tourist area unless the Metro company pulled out.