Bill Clinton tours upscale Blue Mall Punta Cana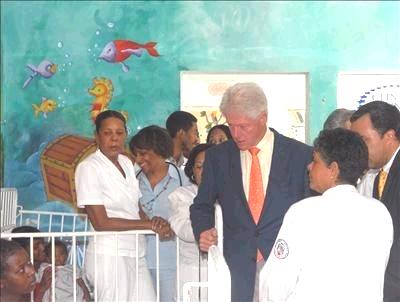 Undated file photo of Clinton in a visit to a DR hospital.
Punta Cana, Dominican Republic.- Former US president Bill Clinton was spotted Tues. in the country's upscale Punta Cana Resort, where he's enjoying tours and some recreational activities.
Clinton arrived in the country several days ago, after connecting from Mexico, where he was seen in the opening game of the Caribbean Baseball Series.
The politician drew the attention of shoppers as he walked through Blue Mall Punta Cana, accompanied by tourism mogul Frank Rainieri and businessman Rolando González Bunster.
Clinton was shown the high-end shops and the facilities of the modern establishment that houses major global franchises.