Whale Whisperer contest winner eager to hook up with humpbacks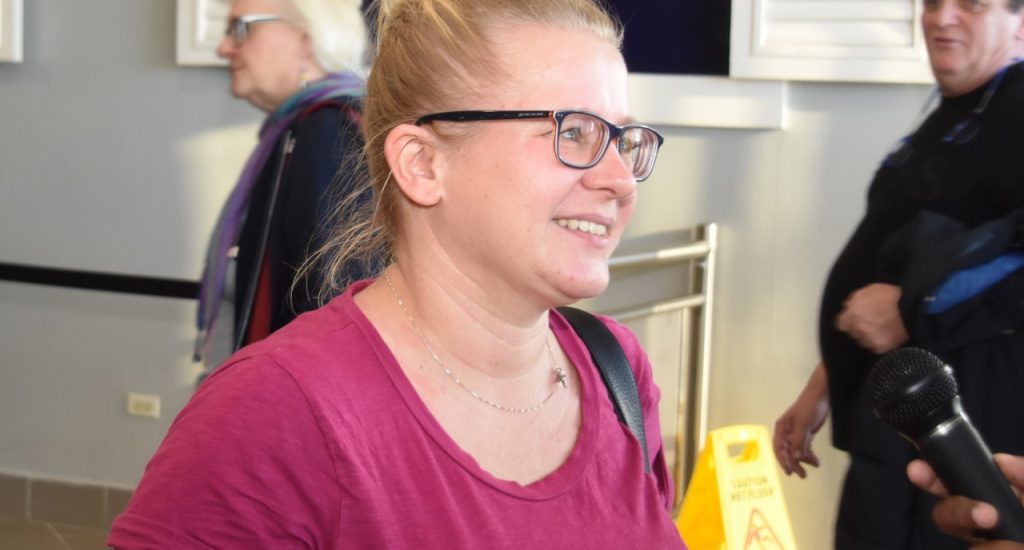 M. Rybka. Photo elnuevdiario.com.do
Samaná, Dominican Republic .- For the 8th consecutive year, the Tourist Promotion Office -OPT- in Germany, organized the Whale Whisperer contest, won by German national Marlene Rybka, who arrived in the country at El Catey International Airport (northeast).
Rybka said it's her first time in the country and has yet to interact with the humpbacks. "I very much wanted to come to Samaná, Dominican Republic, I am very excited and excited to be part of this new experience, to be able to enjoy the Caribbean climate, since in Germany in the winter it rains every day."
The yearly selection hosted by Petra Cruz of the OPT was held through the social networks, for contestants involved with nature, biodiversity, environmental conservation and the protection of marine animals, via videos and multimedia uploaded by the participants.