Cut loose the tropical heat, climb Pico Duarte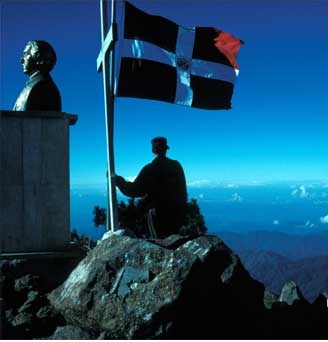 Jarabacoa, Dominican Republic.- The mountain guides of the Armando Bermúdez and José del Carmen Ramírez national parks, the Environment Ministry and the tour operators who organize excursions, especially at the beginning of the year, urge you to take advantage of the dry season.
Rainfall amounts have decreased in recent years, attributed, according to experts, to climate change.
This means that any season is ideal to enjoy the attractions of the protected areas, located between 800 and 3,087 meters above sea level.
Children and adults can enjoy the experience of a lifetime every year: reaching the summit of the Antilles' highest peak.
And there is more
Improved infrastructure, security, communication and training of park rangers guarantee better experiences for tourists at all times, regardless of when they visited or the route chosen to make the climb.
As many as 80 percent of the hikers who arrive at the protected areas aim to reach the top of Duarte peak in Bermúdez, says administrator Aramis Sosa, and points of interest of the Ramírez, among them Valle del Tetero.
Almost 6,000 climbers made the ascent in the last two years, and camp out in the valleys like El Tetero and Bao, at 1,500 and 1,800 meters above sea level, respectively.