Canadians tap Dominican Rep. as their Caribbean destination: report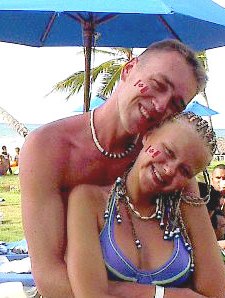 Santo Domingo.- Record-breaking tourism numbers for 2017 have made the Dominican Republic the number one destination in the Caribbean for Canadians, second only to Mexico overall for sun destinations.
In 2017, over 837,000 Canadians visited the Dominican Republic to experience the country's rich history, vibrant culture, fusion-style cuisine and miles of pristine beaches.
With new hotel openings and increased room inventory, new flight routes to the country from Canadian cities and the extremely accessible cruise terminal, Amber Cover in Puerto Plata, the DR was seamlessly able to accommodate the influx of tourist arrivals in 2017. It has never been easier for Canadians to visit this welcoming country and Dominican Republic President Danilo Medina predicts overall tourism numbers will continue to grow in 2018.
"The Dominican Republic is extremely proud to be the premier vacation destination in the Caribbean for Canadians," says Cosette Garcia, Director of the Tourism Office of the Dominican Republic in Montreal. "Our arrival numbers grew last year by 3.9 per cent over 2016 with a difference of 65,265 additional Canadians and we anticipate an even better year in 2018. For many years, we have invested in infrastructure to maintain our tourism product. Today we have new roads, expanded ports and improved air terminals. This investment has clearly paid off as Canadians continue to visit our country in growing numbers."
According to Garcia, there are also many exciting new developments on the horizon for the country in the year to come. "We have been restoring the Colonial Zone of Santo Domingo for a few years now and as that job nears completion, we look forward to welcoming more guests to the first and oldest city in the New World. Visitors can wander on the cobblestone street of Calle de las Damas, tour the house of the son of Christopher Columbus and visit The Basilica Cathedral of Santa Maria la Menor, the oldest cathedral in North America."