Semana Santa beach closures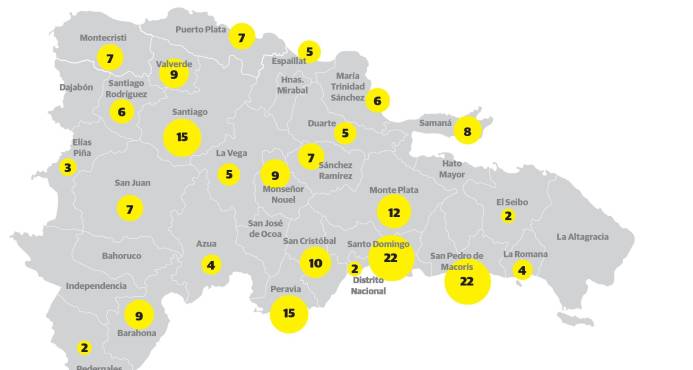 Beach closures. Image from diariolibre.com
Santo Domingo.- The Emergency Operations Center (COE) and the Civil Defense announced the closures of 206 beaches and swimming spots across the country during the Easter vacation period.
The ban is imposed to protect swimmers from polluted areas, dangerous currents or deep waters, as well as the heightened risks posed by a large volume of vacationers during Semana Santa.
Twenty-four beaches and swimming spots have been closed in the National District and Santo Domingo province, including the Montesinos, Güibia, Manresa, Manoguayabo, La Barquita and El Dique beaches on the shores of the Ozama River, La Poza in Hato Nuevo and La Mina in Batey Lechería.
A total of 22 swimming areas were closed in San Pedro de Macorís, including Playa Hawai, El Uno, Río Bajito, El Cocal on the Soco River, and the mouth of the Soco river.
The affected bathing spots in the province of Santiago include Arroyo Pastor, Ulises Francisco Espaillat canal, the La Otra Banda dam, Mesie Bogard canal, El Papayo dam, Taveras dam, Bao dam and López Angostura dam.
The authorities also closed nine swimming areas in the province of Valverde, eight in Samaná, seven in Montecristi, seven in Monte Plata, seven in Puerto Plata, five in Espaillat and six in Santiago Rodríguez.
In La Romana the areas subject to this restriction are Las Tres Aguas, Playa La Caleta, Chavon River dam, Río Dulce, and Cumayasa River.
In Peravia province, the beaches in Paya, El Derrumbadero, El Derrumbao, El Carbonal and Los Corbanitos, Puente de Las Máquinas and Nizao beach at the river mouth are closed to the public.
According to the COE, three people drowned during Easter Week in 2017 out of the 15 deaths reported during the break. The previous year (2016) five drownings out of a total of 23 deaths were reported.