Top publication: Las Terrenas among world's 5 ideal sites to retire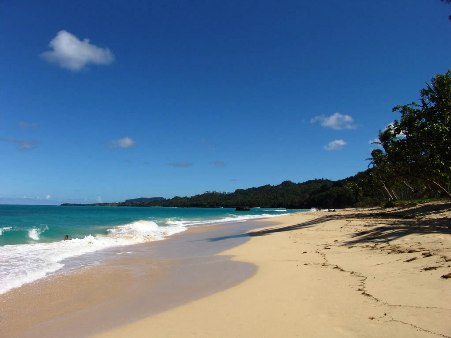 Santo Domingo.- Coronado, in Panama, knew how to with pristine beaches and little else. Today it is full of American and Canadian retirees, it has malls, fast food and a lot of people who speak English.
"It's as if you were in a spa in the United States," said Kathleen Peddicord, editor of Live and Invest Overseas, a publication aimed at people who want to work, invest or settle abroad when they retire
Sites like Coronado may be attractive to those who want to live among expatriates and do not want to learn another language, according to Dan Prescher, editor of International Living, another online publication focused on those who want to live in other countries.
Places like Coronado or Boquete (Panama), Puerto Vallarta or Ajijic (Mexico) and Ambergris Caye Island (Belize) have been receiving American retirees for years.
But if you want to go to a place that has not yet become popular, you may have to be a little more adventurous than the typical expat. The infrastructure may leave something to be desired.
Things like internet speed, roads and access to quality medical care may not be top-notch in those places. When someone returns with their tails between their legs after a bad experience abroad, it's usually because they had unrealistic expectations, according to Prescher.
"They go thinking that the rest of the world is the same as what they are used to, only at half the cost," Prescher said. "Nothing is more distant from reality."
The publication rates Las Terrenas, Samaná (northeast), among the world's five ideal sites for retirees
"French nationals who settled on a peninsula northeast of the Dominican Republic gave Las Terrenas a European feel, with French bakeries and residents kissing each other on both cheeks," Peddicord said.
It adds that a new international airport (Catey) nearby facilitates access to the beach town.