Dominican tomb hunter to open exhibition in Egypt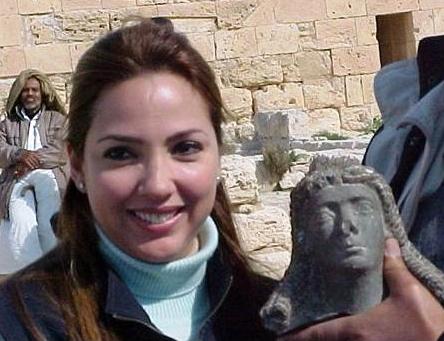 K. Martinez. File.
Santo Domingo.- Dominican archaeologist, Kathleen Martinez, will open an exhibition of the more than 350 pieces found in Egypt, as part of her search for Cleopatra.
Dominican ambassador in Egypt, Aquiles Ledesma on Mon. said the Egyptian Ministry of Antiquities and other agencies will host the exhibition from April 18 to June 18.
Martinez is working at the site Taposiris Magna, where she's convinced will find the tomb of Cleopatra.
"The Dominican embassy and our entire diplomatic delegation in Egypt, are proud to take part in the significant achievements that Dr. Kathleen Martínez has been achieving and are pleased to inform the Dominican people, leaving open the invitation to participate," said the diplomat.
Martinez's search for Cleopatra began in 2007 and although she has been seeking her tomb for more than a decade, she's upbeat she'll find the Queen of the Nile.