Investment luncheon seeks to spur new medical tourism projects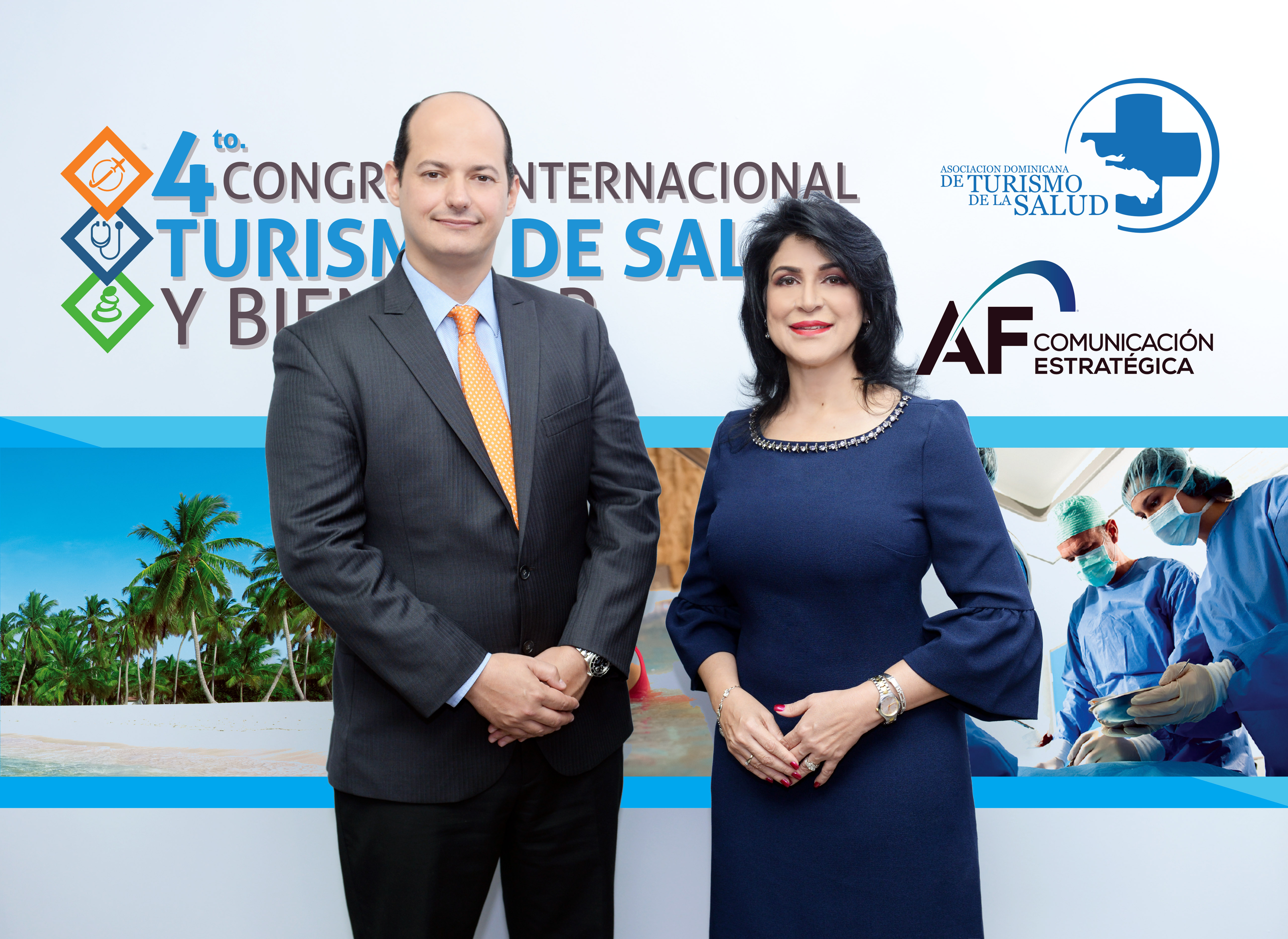 Alejandro Cambiaso, Amelia Reyes Mora.
Press Release
Santo Domingo. – Local and international investors, along with developers of new projects, as well as the financial, health, tourism, export and governmental sectors will be present at the Private Investment Luncheon that will take place on September 7, 2018, during the IV International Health and Wellness Tourism Congress.
The luncheon that will be sponsored by the Banco Popular Dominican, and that counts also with the acknowledgment of the Center for Exportation and Investment of the Dominican Republic (CEIRD) and the National Free Trade Zone Council (CNZFE), has the purpose of promoting innovation, public-private alliances, and creating investment opportunities in new projects related to medical tourism, retirement tourism and free trade zones for medical devices.
The president of the Medical Tourism Association and the communications and public relations firm, AF Comunicación Estratégica, Dr. Alejandro Cambiaso and Amelia Reyes Mora, indicated that this invitation-only encounter will take place in the Salón Sol de Oro of the Hotel Renaissance Jaragua de Santo Domingo, Dominican Republic.
During the luncheon, the Executive Director of the CEIRD, Marius de León, will present the facilities for local and international investment.
Also, on behalf of the financial sector, Juan Manuel Martín de Oliva García, Vice president of Tourism Business of the Banco Popular Dominicano, will indicate the financial and support products available to the investor.
Given that President Danilo Medina declared 2018 as the year for the Promotion of Exportations, a panel will develop regarding Free Trade Zones as the platform for investment and development of business dedicated to medical devices, which will be moderated by Luisa Fernández Durán, Executive Director of the CNZFE, and will have the participation of José Manuel Torres, Executive Vice president of the Dominican Association of Free Trade Zones (ADOZONA); Gerardo Coto, General Manager of Baxter, and Rafael Piantini, Human Resources manager for Parque Industrial de Itabo, S. A. (PIISA).
After the panels, and with the objective of strengthening the investment climate, a space will be opened for the presentation of new projects that impulse the commercial relationships between the participants and that also impulse the competitiveness and productive chain of the health tourism sector.