Fear drives US tourists from Mexico to Dominican Republic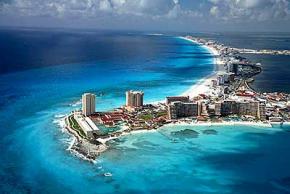 Cancun
Mexico.-  The lack of safety in Quintana Roo state little starts to worry hoteliers and the entire tourism industry because the intensive, quality tourism, with a higher purchasing power, like North America's, prefer to vacation in the Dominican Republic or Jamaica, to the detriment of Cancún, according to REPORTUR.mx website.
The report by Juan Ignacio Orúe, says that the large hotel chains present in several parts of the Caribbean promote trend of detouring guests with more purchasing power from Mexico to other sites such as Punta Cana, and among those niches include business events and congresses, as well as weddings.
The warning light on the tourists detoured to other destinations is also stoked by the news of robberies and assaults in the Mexican Caribbean that are posted in social networks without  specific on which areas they occur.
"Security measures in the State have to be reinforced and work hand in hand to reduce the violence that is being generated in areas that are not tourist," said Roberto Cintrón, president of the Association of Hotels and Motels of Cancun and Puerto Morelos.
The outlet quotes Francisco Morla, director of Bedsonline for Latin America. "The hotel zone of Cancun is one of the safest places in the city. It is true that there have been some incidents in recent times, however, the hotel zone is still a safe destination for tourists. "
"The hotel zone thanks to free enterprise and economic mobility in my opinion is without security problems and well protected. Insecurity increased in Quintana Roo, but the problem is between the same groups that want control. It seems to me that the hotel zone is safe from the criminal increase that the city suffers. The city of Cancun and the hotel zone are two different worlds in which each one keeps its own dynamics and social equilibriums," said the owner of a well-known agency anonymously.
The fact is that the famous "warnings" issued by the US State Dept. on the destination instill fear that inexorably influences the final decision that ends up benefiting other Caribbean beaches.