Dominican Republic, an official destination for Chinese tourists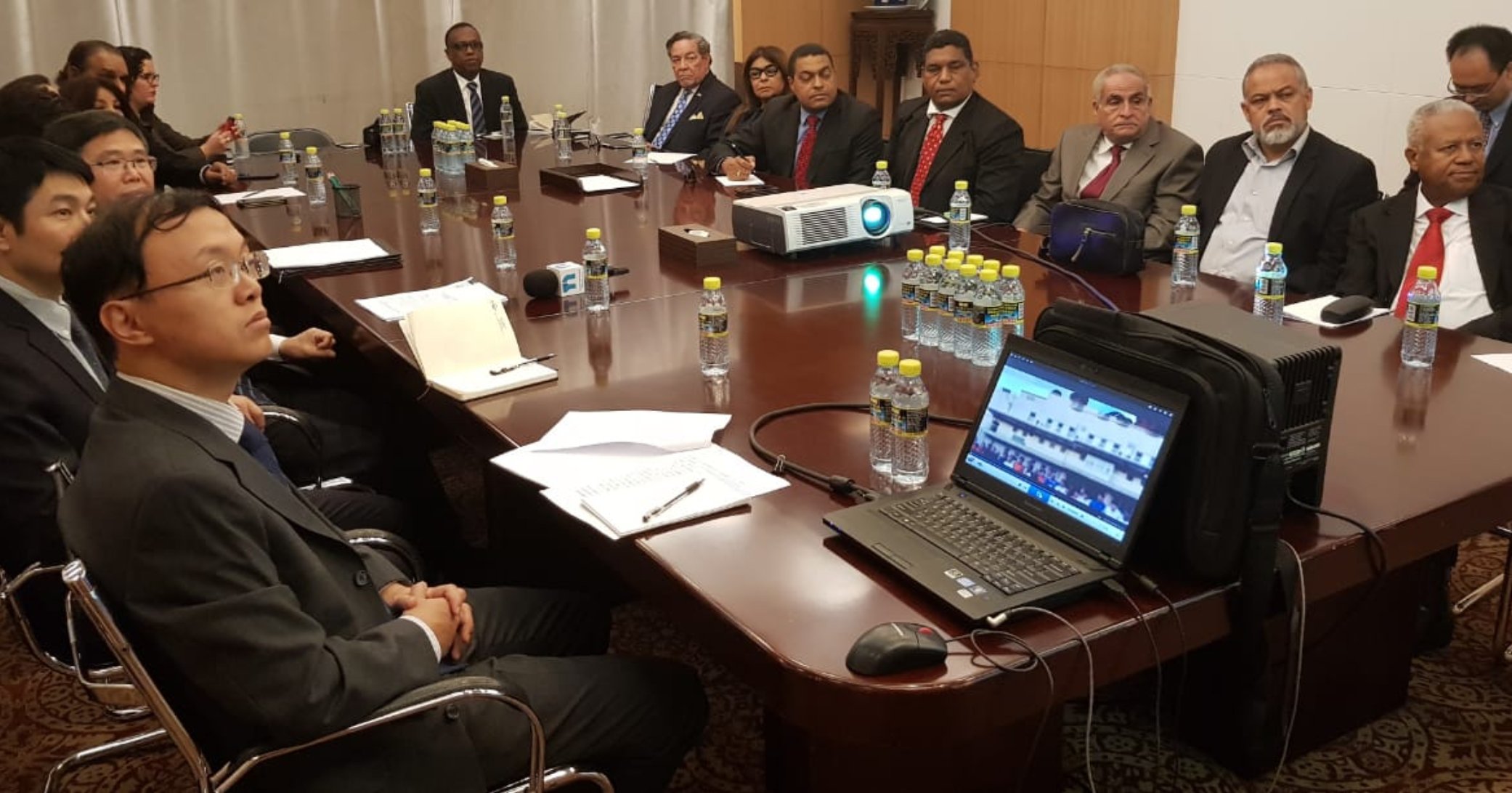 Chinese with DR media execs.
Beijing.- The Government of China declared the Dominican Republic as a tourist destination for its citizens, which allows that Asian country's tour operators to include it in their vacation offers.
The prevailing socialist system in that nation of 1.4 billion people limits what its travel agencies offer tour packages to nations that haven't been declared a destination.
The Dominican Republic was excluded from that list because it had no diplomatic ties with Beijing, which it established on May 1, according to Zhao Bentang, director of the Latin America and Caribbean Dept., during a meeting with a delegation of newspaper executives in the Asian nation's capital.
He said each year 130 million tourists travel from China to the various destinations authorized by his government, a figure expected to increase as the purchasing power of its citizens increases.
China boasts the world's second largest economy, with a GDPper capita of US$8,800 per year and an average growth of its economy of 9% in the last 20 years.
"The authorization of the Dominican Republic as a tourist destination took place on June 7 and we announce it now with great joy, as a sign of how positive the establishment of diplomatic relations has been," said Zhao.
The diplomat received the delegation of media executives at the Foreign Affairs Ministry, as the first unofficial visit hosted by his government after diplomatic relations were established.
The Chinese government's decision also allows airlines to fly directly between the two countries.