Medina sees a hurdle-free Central America-Caribbean tourism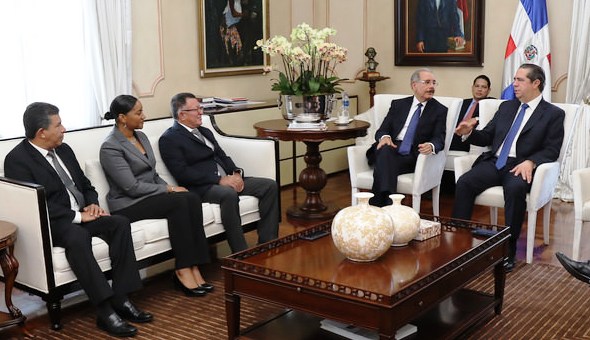 Santo Domingo.- President Danilo Medina on Wed.raised the need to eliminate the hurdles that prevent a tourist visiting a Central American or Caribbean country, from traveling other nations.
"It's a necessity to be able to eliminate the barriers that prevent a tourist from coming to a Central American or Caribbean country, to move to other countries, a modality that has been successful in Europe," he said.
Medina met with the Tourism ministers from the Central American Integration System (SICA) countries, to mark the 108th meeting of the Central American Tourism Council (CCT) and the 52nd meeting of the Board of Directors of the Central America Tourism Agency (CATA).
Present in the National Palace meeting were the Tourism ministers and representatives from Belize, José Manuel Heredia; Honduras, Emilio Silvestri; Panama, Gustavo Him; Nicaragua, Anasha Campbell; Juan Pablo Nieto, Guatemala and Roberto Arce Costa Rica.