Palladium Hotel Group's Kantenah Beach gets Blue Flag certification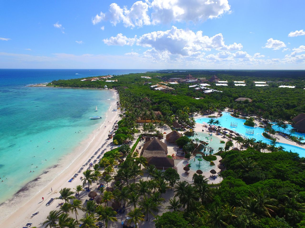 Kantenah Beach, Quintana Roo, Mexico
Solidaridad, Quintana Roo.- On July 13 the Palladium Hotel Group was awarded the Blue Flag certification by Joaquín Arturo Díaz Ríos, Executive Director for Environmental Education for achieving "excellence" in its environmental management of its Kantenah Beach in southeastern Mexico.
The raising of the Blue Flag over this 800m long white sand, turquoise water beach, Palladium Hotel Group reiterates its commitment to the environment, its guests, society and staff.
"Blue Flag" is a voluntary program that has awarded more than 4,500 beaches in 48 countries since 1981, throughout Europe, South Africa, Morocco, New Zealand, Brazil, Canada and the Caribbean.