'Green Diamond' town a space for adventure, ecotourism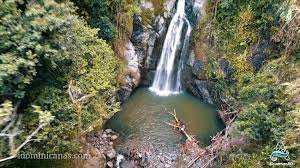 Altamira, Dominican Republic.- Although Altamira is known for being part  of an area that produces large quantities of avocados and cocoa, it also has an enormous wealth of vegetation, natural pools, and night spots to share, making the Puerto Plata province an option for ecotourism routes.
In keeping with its natural heritage, Altamira has been dubbed the "Green Diamond" of the Cibao region, and although recognized as the place where the famous chocolate Chocal is located, this town has even more to offer.
Mayor Fidencio Colón says his community has several ecological routes, especially "La Mancla," that provides contact with nature, in an environment of pure air.
It also has as an adventure destination the Pico Diego de Ocampo, which divides the provinces of Puerto Plata and Santiago, "The City of the 30 Horsemen."
Last but not least is the face that it's home for star pitcher Bartolo Colon.