Mexico fair showcases Dominican tourism success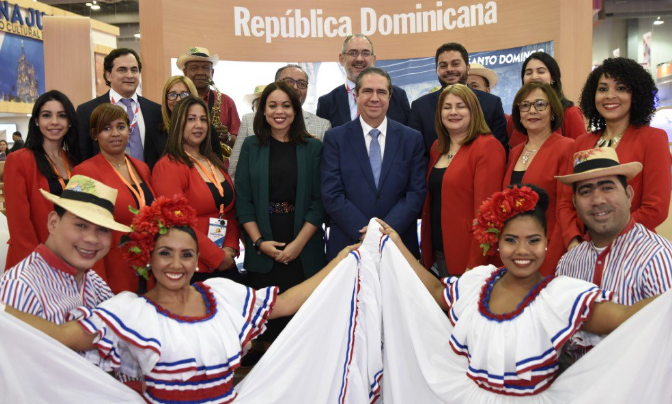 F.J. Garcia, blue tie. Photo courtesy of elnacional.com.do
Mexico.- Dominican Republic continues to reap success in world tourism, as evidenced by the first annual two-day IBTM Americas fair, where business leaders, tour operators and airline owners huddled to strike deals.
Tourism minister Francisco Javier García called Dominican Republic's participation a success.
He also met with Mexico counterpart, Enrique de la Madrid to review the global tourism industry's current situation, focusing on future actions on tourism's sustained growth.
De la Madrid, during his visit to the Dominican stand, said the Dominican Republic has made significant progress in the tourism sector, becoming the Caribbean's leader country in attracting foreign currency and has become a reference in the global industry.