Tourism on tap: new port at Puerto Plata, hope for the SW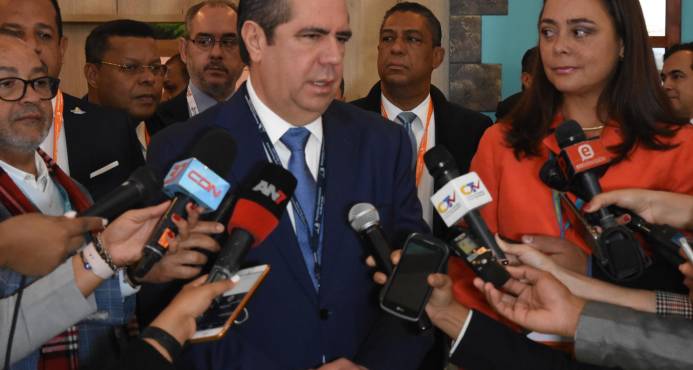 Paris.- Tourism minister Francisco Javier García on Tues. said the country has become the cruise tourism leader, and announced that the construction of a new port in Puerto Plata will start soon.
He said the port will draw 700,000 additional cruise passengers to Puerto Plata, apart from those already brought by Carnival to Amber Cove (Maimon).
Garcia said among the expectations for tourism development figure Bahía de las Águilas (southwest), after the Supreme Court ruled that the land including its sever kilometers of beach belongs to the State.
The official also announced a meeting in Pedernales to launch projects already submitted by Tourism, with as many as 9,000 hotel rooms.
"This information indicates that the projections and possibility of development in all regions of the country are very good for the Dominican Republic," Garcia said to inaugurate Dominican stand in the International French Travel Market (IFTM) Top Resa 2018, being held in Paris from September 25 to 28.
The official also announced the relaunch of the entire Dominican market in Europe, and an ad campaign to draw potential Asian visitors.
"The European market, this year is handling the same amount of tourists as the previous one, that's why we are working for its relaunch," said Garcia.
He added that the French market has grown 5.5% so far this year, "which means that the work done is paying off, with France being the main source of tourists from Europe to the Dominican Republic."