Dominican official willing to share tourism success with Haiti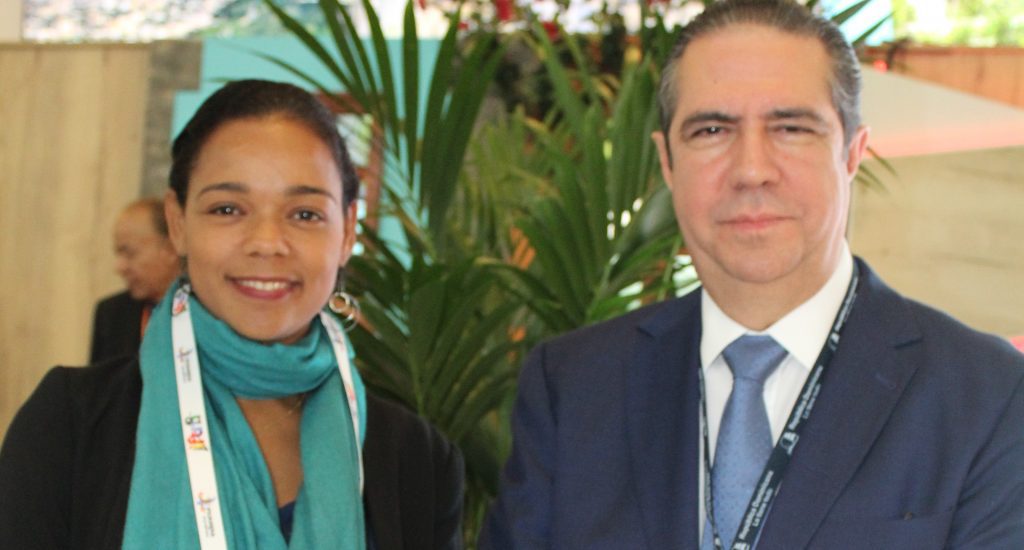 Paris.-  The Dominican Republic is willing to share its proven success in tourism with Haiti in an effort to help its Hispaniola neighbor, Dominican Tourism Minister, Francisco Javier García affirmed Thursday.
Speaking with his Haitian counterpart, Marie Christine Stephenson at the Top Resa tourism fair in Paris, Garcia said his entire specialized staff are willing to cooperate and share their experiences with their Haitian counterparts.
"The planning, project and evaluation and territorial planning departments that we have working in the Dominican Republic have been offered free of charge so that they can go to Haiti to work and collaborate in what has to do with territorial planning," he said.
Among the Caribbean countries we have always stated that there should be no competition, the first thing we have to deal with is that when tourists decide to travel, they should think about the Caribbean. We are sponsoring strengthening the regional destination, because to that extent each country will increase the arrival of tourists. "
Stephenson, who recently took office, thanked Garcia and said her country should take advantage of Dominican Republic's tourism success.
She added that they will work on her country's security image and to regionalize tourism, offering the north and south of Haiti, taking Dominican Republic's links with France as a reference.