Avoid the Cancun crunch: Dominican Republic hoteliers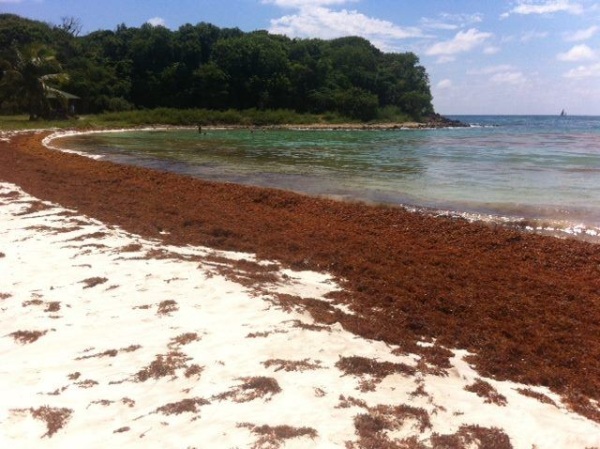 Santo Domingo.- National Hotels and Tourism Association (Asonahores) president Joel Santos, on Tues. said the situation of the seaweed and insecurity affecting Cancun's hotel occupancy won't impact the Dominican Republic because the rooms for the winter were booked well in advance.
The business leader estimates that tourism will grow over 5% by year end and calls it a good pace, but considers that there are some issues that require close attention.
"Clearly I can tell you that we have good expectations for the end of this year and the same for 2019 although it is too early to understand the effect of summer, however the winter itself, the reservations have a good pace and therefore we do not have the same perception that Cancún has," he said.
Yesterday the head of the hoteliers of Cancun and Puerto Morelos, Roberto Cintrón, said the insecurity and sargassum in those destinations have prompted losses as much as 25% in the influx of visitors from the US compared with 2017.
Santos, quoted by Diario Libre, cautioned that the Dominican Republic as a tourist destination should place emphasis for next year with regard to some segments of the European market, which has declined this year as a result of the economic situation there.
And though the seaweed hasn't had much effect, the hotel executive says that more attention should be paid to sargasso.
"The impact has not been important, we are going to say structurally important, but it does not mean that it is not a concern, because if the problem of sargassum persists it can affect more and it can create an awareness that these destinations are regularly harmed by sargassum and affect us, therefore it's an issue that we must face with all due diligence."