Over 16 countries attend business tourism event in Dominican capital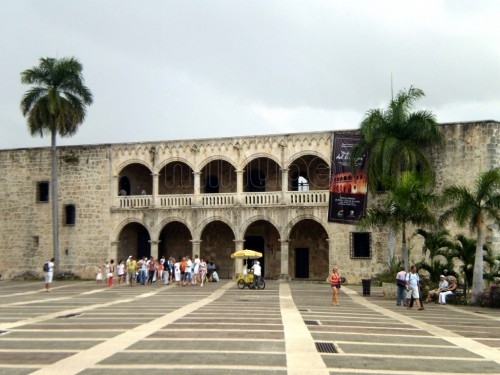 Top attraction: Alcazar de Colon (Columbus house)
Santo Domingo.- More than 130 delegates from 16 countries, hoteliers, representatives of local companies and the national tourism sector participate in the first business tourism event "SDQ Santo Domingo MICE" in Dominican Republic's capital.
The gathering that concludes today showcases the Meetings, Conventions and Events (MICE) segment, with hoteliers, event producers, airlines, tour operators and companies on the same stage on destination management, among other sector entities.
It hosts buyers from the United States, Mexico, Colombia, Brazil, Chile, Peru, Ecuador, Uruguay, Argentina, Costa Rica, Panama, Puerto Rico, the Netherlands, Poland and Germany.
In addition, the activity includes the presence of 50 local companies from the main tourist poles and other cities in the country that exhibit their products and services
Santo Domingo "meets all the conditions to be placed and remain a leader in the segment" of Meetings, Events and Conventions, said Tourism minister, Francisco Javier García.
That potential "is evidenced in the progressive amount of activities of that nature" that are held in the country, said the official when attending the opening of the event.
In a statement the Tourism Ministry said that for the Dominican Republic, the MICE segment is a great opportunity," given the advantages it has over other countries and the sustained positioning achieved in the tourism industry."
"We have what many countries do not have" in terms of air and road connectivity, hotel facilities and number of rooms, said Garcia. "We receive the largest amount of investment for new projects."
He added that it's an "excellent opportunity to advance in the segment, it is enough to observe the transformation exhibited by the Dominican capital" thanks to the renovation of all the rooms, the construction of modern hotels, and Santo Domingo's diversity of attractions.