Dominicans return home to the beat of merengue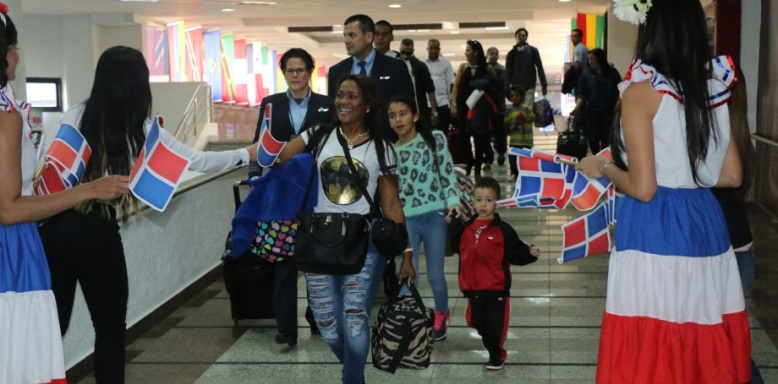 Santo Domingo.- The airport authorities gave a warm welcome Thurs. to hundreds of Dominicans, who arrived in the country via Las Americas International Airport to celebrate the yearend holidays.
Amid a festive atmosphere of folk music played by a typical ensemble, passengers put their luggage aside to dance merengue.
Every December 20 the country celebrates by law, Dominican Resident Abroad Day, when the authorities headed by the Tourism Ministry entertain the tens of thousands of locals who return during Christmas.