Public Works has tanks to promote the recycling of garbage in various parts of the country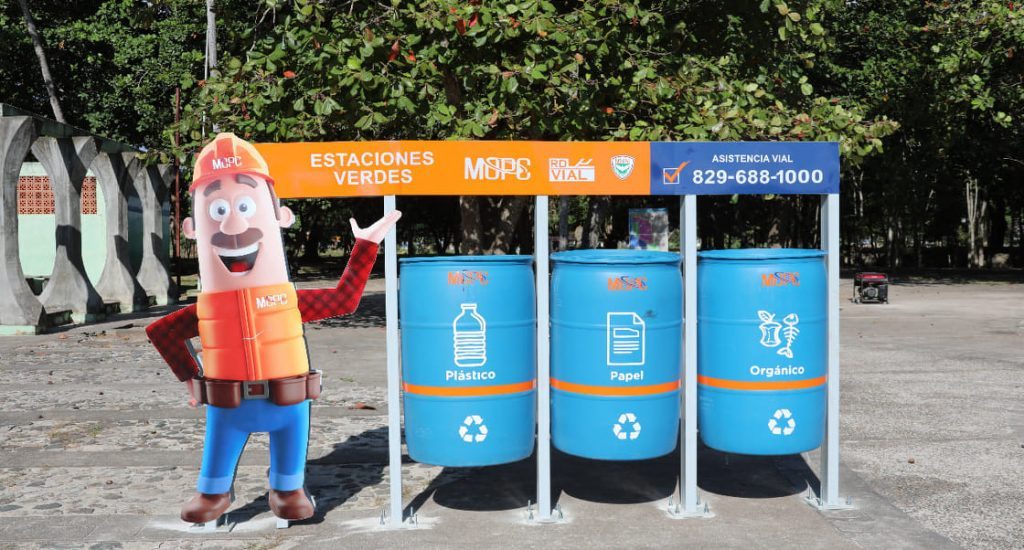 Litter and recycling station
EL NUEVO DIARIO, SANTO DOMINGO.-The Ministry of Public Works and Communications (MOPC) jointly with the RD-VIAL Trust arranged the placement of more than 200 tanks of organic waste, paper, and plastics, in different collectors, installed in sets of three at each point.
These tanks will be placed at strategic points of the main roads of the country, MOPC Protection, and Road Assistance Service Centers, as well as at the toll stations administered by RD-vial.
This initiative is part of the efforts of the MOPC and the RD-vial Trust to raise awareness among Dominican citizens and help clear the areas of litter and pollution, which create visual blemishes – eyesores, for both the Dominican public and the millions of tourists who visit us every year.
With this action, the MOPC and RDvíal contribute a grain of sand to help eliminate pollution and educate the population in general so that it can sort out and recognize litter, and thus prevent the spread of diseases and other ills, highlights a note from the Directorate of Communications and Press of the institution.
The Minister of MOPC, Gonzalo Castillo, together with the Director General of RD-VIAL, Eyla Vargas, request the support and collaboration of the population in this direction to have a cleaner, more beautiful, scenic, and organized country.
With these actions, we continue reaffirming that in the Ministry of Public Works and Communications; "More than Constructions, We Are Services!"