Dominican Rep. again confirms its 'mini-continent' label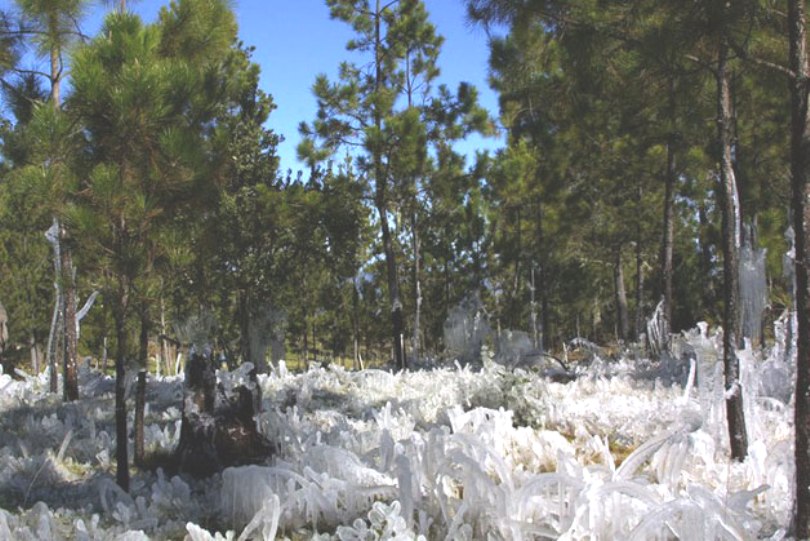 Winter wonderland. File
Constanza, Dominican Republic.- Cold has become frigid in the Valle Nuevo National Park again this week, as below-freezing temperatures were recorded in the protected area near the highland town of Constanza, while just 20 miles south at Calderas bay the thermometer reached 85 degrees Fahrenheit.
The new year began with frigid temperatures in Constanza, central La Vega province, where the population must rely on heavy coats to venture outside at night and early morning.
On early Sunday the thermometer dipped to 27F degrees in Valle Nuevo, draping in frost the clumps of grass in the protected area.
Quoted by acento.com.do, Valle Nuevo National Park administrator Julio César De Los Santos says he expects intense frosts throughout January. "In the area near the entrance of Alto Bandera and in the Cyclopean Pyramids there are points where frost and record freezing of some plants occurred."
Desert
The country's mini desert – that includes the hyper-saline Lago Enriquillo (west)- also adds to the 'mini-continent moniker.