Dominican Republic's beach towers of conflict, coincidence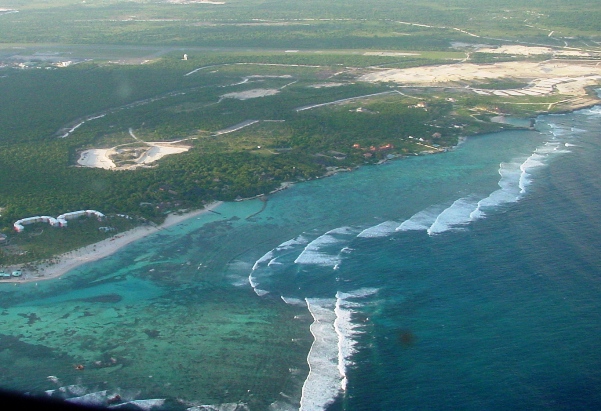 Cap Cana...towers soon
Santo Domingo.- A year and three months after it was adopted the Tourism Ministry on Thurs. published the controversial resolution 002/2017 that extends the number of  floors permitted in high rises at the Punta Cana-Bávaro-Macao region, increasing them from as low as four to as high as 22 in certain points.
"There is no type of difficulty" and that the issue "remains in the past," said Tourism minister Francisco Javier García referring to the hoteliers who adamantly oppose the measure by noting that it upends the current low-density tourism model. "A model that occupies less land and preserves natural resources is needed."
Interviewed on Hoy Mismo Channel 9, García said that in Madrid's recent International Tourism Fair (Fitur), he met with Spanish investors who have strong presence in his country here, and expressed support for the Government's measures.
Conflict and coincidence
"Punta Cana: tourist paradise that succumbs to the loss of beach and the hoteliers' frenzy," outlet Diario Libre reported prompted by the controversy last year.
Cap Cana resort development executives met with Eric Trump in February 2017, the same year in which Tourism amended the zoning to allow taller buildings. On November 22, president Danilo Medina headed groundbreaking for Macao's Moon Palace Punta Cana hotel, which will boast two, 18-story high rises.