Waste water dumped into rivers 50+ years, but hope is coming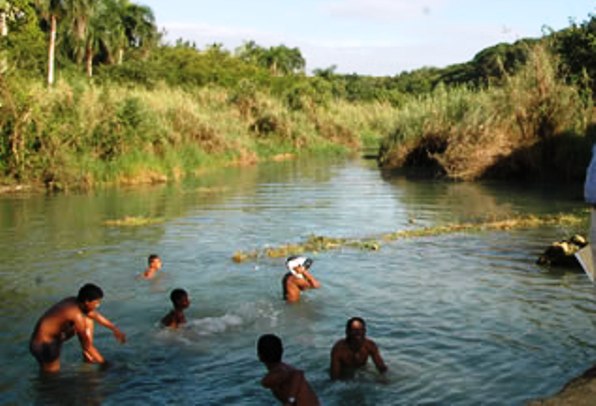 Recovered: Cachon de la Rubia.
Santo Domingo.- Santo Domingo Aqueduct Utility (CAASD), director Alejandro Montás, warned Tues. that waste water is being dumped into the country's rivers for over 50 years, harming the environment.
He said waste water from the Haina, Ozama, Isabela and from other rivers flow to the southern and eastern Caribbean coast.
"We have converted the Malecon, through the Ozama and Isabela rivers, into a garbage dump, because we are using the city's natural storm drainage system to emit garbage, and when it rains, floods occur due to the obstructions of that natural drainage," said Montás.
"We must create awareness in relation to the tributaries, not only that a rational use is created, but also a responsible use and respect for the sources that supply water and rivers," he said during the signing of a cooperation agreement with the Dominican TV and Radio Hosts Guild.
He added that the Wastewater Treatment Plant being built through the CAASD will contribute to the recovery of the Ozama and Isabela rivers.