Hoteliers tout the Capital to Colombians, announce new flight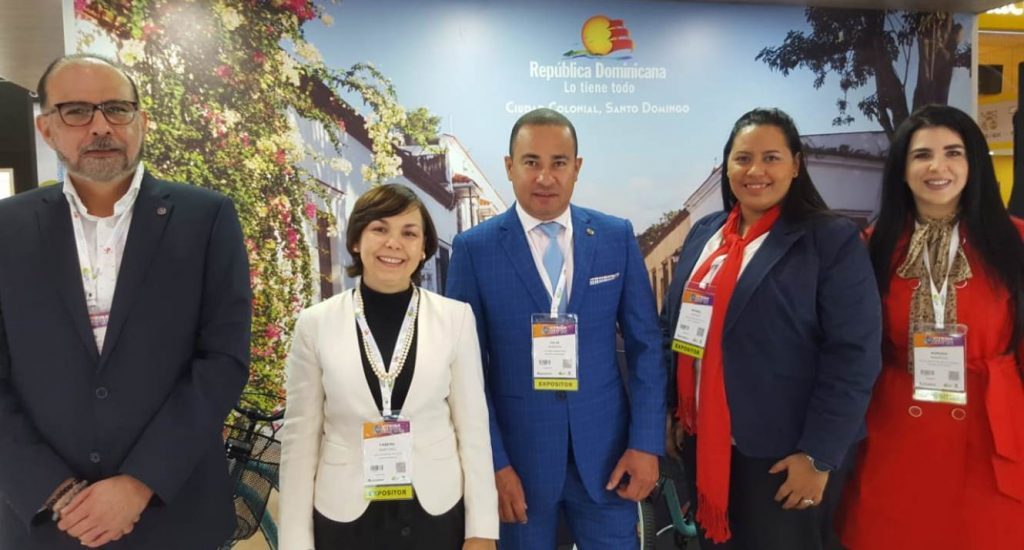 Luis Padilla, Fabeth Martinez, Julio Cesar Mordan, Rosael Quezada, Aurora Sagredo.
Bogota.- In collaboration with the Tourism Promotion Office (OPT) in Colombia, Santo Domingo's hoteliers showcased the capital's tourist attractions in the ANATO 2019 Tourism Showcase and announced a new flight.
A Tourism Ministry press release indicates that OPT director in Colombia, Julio César Mordán, stressed the importance of launching Copa subsidiary WINGO's new low-cost route starting in April, with 2 weekly flights, Friday and Monday, from Bogota to Santo Domingo, "which will generate a significant increase of tourists to the country."
"We are coordinating several promotional actions for the opening of this route, in collaboration with the Hotel Association of Santo Domingo and with WINGO airline," Mordán said.
Fair
The Santo Domingo Hotel Association affirmed that during the three-day fair, they had the opportunity to present Santo Domingo to more than 100 wholesale and retail travel agents, in a promotion and business event organized by the OPT.
"Colombia is an important market for Santo Domingo, we have an excellent air connection from Las Americas and a very complete offer of accommodation, culture, gastronomy, activities and excursions, which are very popular among Colombians," said Santo Domingo Hotel Association executive director Fabeth Martínez.