Official warns against farming in besieged national park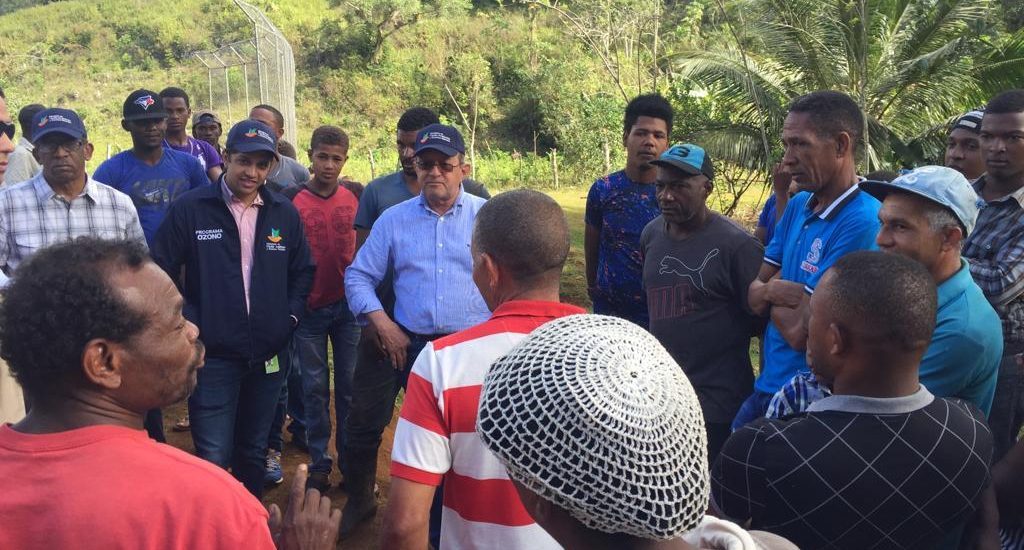 A. Estevez, center.
Santo Domingo.- Environment minister, Ángel Estévez, on Wed. overflew Los Haitises National Park (northeast) where he met with several families living in the area who were warned to avoid being arrested for illegal farming and for setting fires in the forests.
During his visit to the villages of Los Limones, Caño Hondo and Laguna Cristal, Estévez listened to their concerns with their economic reality, while reiterating that they must out a halt to farming in the protected area.
As an alternative to their livelihood, the official said they should settle in areas outside the park to avoid harming the natural resources and provide the sustenance of their families.