An oceanic adventure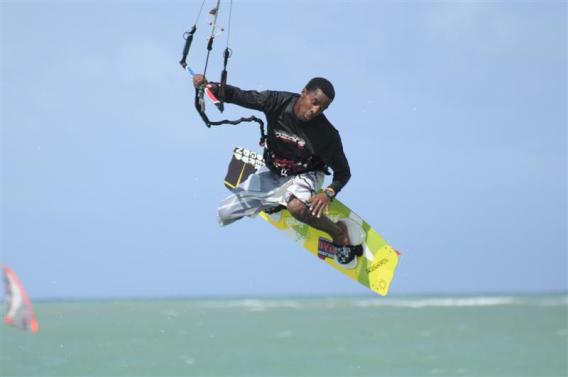 Ariel Corniel.
By Patricia Hiraldo
V2
The further I advance on the journey we call life, the more I am convinced it goes in circles, not straight lines. Sometimes we stray, take a turn, often to return to the place where we started – be it in the physical realm, our hearts or our minds. For me it becomes increasingly obvious that my final and most essential destination is the ocean.
Being the daughter of Puerto Plata natives, a port town on the north shore of the Dominican Republic, smack in the middle of the Caribbean, I got to spend many hot summer days splashing on the local beaches, with pristine turquoise waters in many shades, so warm I could feel the embrace of Atabey, the Taíno goddess. For the Taíno indigenous tribes, Atabey was believed to be Earth Spirit and the Spirit of all horizontal water, lakes, streams, the sea, and marine tides.
In time, however, the world lured me in: college, big city, and flashy lights in strange lands. Cold lands mostly. After 14 years in the USA and Europe, the tropical shores summoned me and I returned home. While living in Santo Domingo, the island's notoriously rough metropolis, I paid a visit to my mother on the north shore. That is when I fell in love with a waterman, a German one no less. A waterman is a human that cannot be long away from the ocean, playing in ways deemed unconventional in the eyes of the rest of us mortals, like surfing, windsurfing, kitesurfing, Stand Up Paddle and other extreme sports.
So this was the way the universe entrapped me; love has always pulled me harder than money or power. Very cunning turn of events, I think today. So began my new adventure, an oceanic one. Together with the German waterman we embarked on the rebirth of a then dormant but adrenaline-packed event, the Master of the Ocean, 13 years old. The Master of the Ocean brings together local talent and international top riders in all four disciplines. I will not go into the coolness of the race; this is all over the Internet. This year marked the 15th edition and was undoubtedly be most outstanding ever.
The magic of this event lies not on the images of soaring gladiators battling on wind and waves under the sun, or the drum beats resonating on Cabarete beach while silhouettes dance to tribal rhythms; it lies rather on the beauty of connection between the super talented kid from the barrio and the gringo stellar champion. Each rider has a uniquely individual story to tell and all the stories have one thing in common: their passion for the ocean.
Happy Dolphins Project
In following the German waterman's journey, I started envisioning my own path: I organized festivals inviting children from local foundations from the region. Their kids came to play in our tropical background: Playa Encuentro; they learned to surf and saw that the ocean is alive; it is our lifeline. Oddly, few people know that 6 out of 10 children on the island don't know how to swim. Basically this is how it goes: mama goes to work and tells the child not to go near the water, as "you could drown".  So the children grow up thinking the ocean is dangerous and ugly. The result is a child who will have no remorse when he fishes irresponsibly, overuses plastics, and dumps waste on the beaches.
So what if the children learned how to swim, to get on a board and dream to be an Olympic gold medalist? Such was the story of native Adeuri Corniel in the Buenos Aires Youth Olympics in kitesurfing last year. They could also become a modern superhero saving lives as a certificated lifesaver. Could this create the passion we urgently need to instill in our youth in order to turn things around? Surely, if we told them that 80% of our corals are now dead and that humans will not be around once all life in the ocean is extinct, perhaps then they would start telling their parents, siblings and future sons and daughters to respect and protect our oceans. These questions gave birth to Happy Dolphins; for a while it was a project and will soon be a nonprofit foundation. Happy Dolphins' mission is to inspire children and youth of the north shore of the Dominican Republic to thrive in life through the ocean.
This February, Happy Dolphins brought the Become a Master program, in collaboration with the Master of the Ocean competition. Become a Master combines inspiring talks and surf clinics by watersports athletes to dozens of children of the area. This was made possible especially through the DREAM Project Cabarete.
DREAM has offered in total over 800,000 hours of education to more than 9,000 children of the Dominican Republic. Children from other local foundations will also enjoy this initiative.
Happy Dolphins seeks to build a decent future for more than 4,000 north shore children over the next 5 years, by giving them a chance to learn how to swim and surf, and offering lifesaving certification training, with a strong underlying theme of ocean conservation awareness.
An achievable goal: that 9 of 10 Cabarete children learn to swim by 2025.
Spots of hope
Further inspiration came in the form of an unexpected invitation to the first ever Ocean Summit by friend Susi Mai in January 2019. It is quite hard to describe Susi Mai and all she stands for; I will try power woman, entrepreneur, activist, and oh, did I mention one of the most outstanding woman kitesurfer ever? Susi is from German descent, but was raised in Cabarete by two driven windsurfers who came looking for better wind and waves three decades ago.
The Ocean Summit inspired me in many ways; but mainly raised a ton of questions in my mind. How serious are we as humans on the ocean conservation discourse? Can I make a difference in my small community of Cabarete and could this become a model for other surfing communities of the developing world?
The Ocean Summit took place in Sir Richard Branson's private island in the British Virgin Island called Necker, and was a two-day gathering to provoke action to save our oceans. Its first edition was a brilliant meeting of a broad set of backgrounds: scientists, conservationists, engineers, technologists, investors, artists, filmmakers, athletes, and entrepreneurs. We owe the creation of this hopeful and relentless group of individuals not only to Susi and Sir Richard, but also to artist and ocean warrior Jeremy McKane.
The guideline for the summit is to create tangible action in the public and private sectors to protect 30% of the World's Oceans by 2030, as set forth by IUCN and UN SDG14.
TWO THINGS
So for a weekend I watched and listened in awe, absorbing and getting energized. For sure two moments I will not forget: dinner with President Anote Tong and a warm hug from Dr. Sylvia Earle.
His Excellency Anote Tong is the fourth President of the Republic of Kiribati. He is probably one of the kindest while fiercest activists on the planet, for he had to fight for his Pacific island as it sank. A strong climate change advocate, President Tong has built worldwide awareness of the potentially devastating impacts of climate change.
Kiribati may disappear altogether, and its entire population may need to be resettled. To me, he said: "The inhabitants of he Dominican Republic, just as all islands, must pressure their statesmen so that they bring forth laws that deal with plastic recycling, carbon emissions and other regulations to fight the effects of climate change." To his Excellency, climate change is a crude reality, not an abstract idea.
From legendary oceanographer Dr. Sylvia Earle, I learned about Mission Blue. This initiative is uniting a global coalition to inspire an upwelling of public awareness, access and support for a worldwide network of marine protected areas – Hope Spots. "Only 3% of our oceans are protected by law. If we have protected areas on land, why not protect areas of our precious oceans? I wish you would use all means at your disposal—films, expeditions, the web, new submarines—to create a campaign to ignite public support for a global network of marine protected areas; Hope Spots large enough to save and restore the blue heart of the planet."
A Hope Spot in the Dominican Republic? It seemed quite a logical concept; our ocean ecosystems are so rich and so fragile at the same time. We know so little: consider that recently, it was believed that only 85% of the North Atlantic humpback whales were born in Dominican waters and returned annually to mate and breed. However, studies now reveal that all North Atlantic humpback whale populations of the planet come to reproduce in our waters.
Andrea Vogel Draiby, Marine Specialist from Beyond the Waves Organization
Has stated: "German Watch International ranked the Dominican Republic 7th in the world in terms of vulnerability to climate change in previous years. This is due in part to rising sea levels, increases in intensity of hurricanes and storms, changes in flooding and drought patterns and cycles of poverty."
So off I went, flying back in a 9-seater plane, feeling like an intrepid explorer, back from Tortola, to my Caribbean cradle. Everything seemed the same, but I was different. While stopping at the San Juan airport to change flights, I was questioned by an NSA agent as to my reasons for having travelled to Necker. When I responded that I was with 60 other badass people who where working to save our oceans, the officer replied with hint of irony as he let me through: "Don't you worry, the oceans will be just fine." I said to myself, "There is much work to be done, better get on it!"
For more info on President Anote Tong, watch Anote's Ark by Matthieu Ritz.
To learn more about Dr. Sylvia Earl's work, watch Mission Blue by Directors Fisher Stevens and Robert Nixon.
About Master of the Ocean
About the Happy Dolphins Project, please go www.happydolphinsdr.org/
Photos by Matthias Ruby and Florian Wagner