Discovering ecotourism in Bonao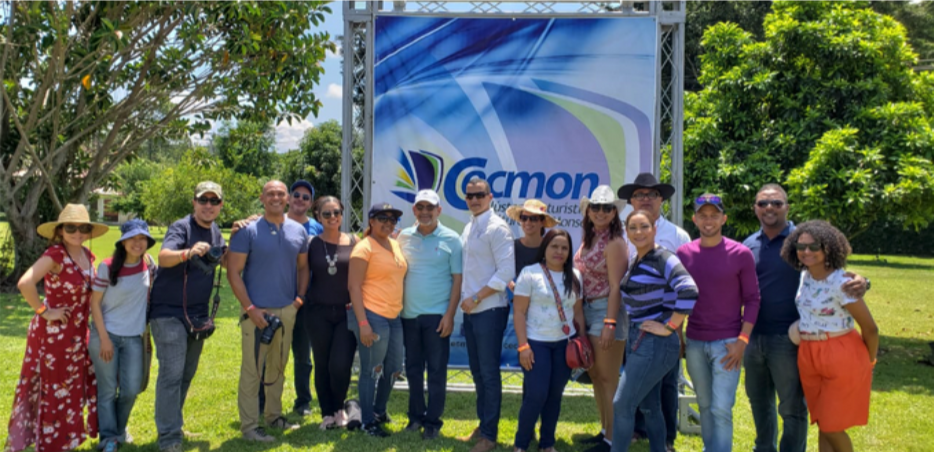 Charco Bonito, located about 40 minutes from the community of Cuaba, is the ideal complement in which to immerse oneself after a ride.
If you enjoy ecotourism, but do not like to travel a long distance, just an hour from the capital you can find multiple options that will allow you to live an unforgettable experience.
Its pleasant climate, which is around 20 degrees throughout the year, and its dense tropical forests invite you to visit the Monseñor Nouel province, in the Bonao municipality where you will find numerous rivers and pools where one can enjoy a dip.
The land of the artist Cándido Bidó and the mermaid Héctor Acosta (El Torito) is considered by its citizens as the ideal place for mountain tourism, riding horses and one of the favorite cities of cyclists due to the countless rivers that it has along with its microclimate.
In 2004 it was declared an ecotourism province, when beach tourism was most popular, so promoters thought that it would not offer much attraction. However, that has changed and today utopia is a reality, and an example of that is the creation of the Ecotourism Council and the Ecotourist and Cultural Cluster of the province Moseñor Nouel (CECMON).
"Our passion is horses, but here you can do everything, for example, there is the mountain bike route, which due to there being a lot of water is great for cyclists, because it is very comfortable due to the climate and the number of rivers, ponds, and pools to be found," said Manuel Matos, vice president of the Cluster.
Riding

For those who are fans of horses, you will also find different ranches in the region that will provide tours of different places, and if you're not an experienced rider, properly trained aides are readily available to assist you in any way you may need.
Ranches such as Guacamayos, Don Soto and Bachue, located in the community of La Cuaba, are the complement for all those with an interest in equestrian tourism with long routes through the mountains. Macaws has the unique option that visitors can stay and if you wish you can also opt for an all-inclusive – a novelty that adds health tourism to the mix.
Beginning a tour on horseback from Rancho Guacamayos, crossing the community of Los Quemados, bordering the Yuna River with its dense forests and mountains to arrive in a 40-minute journey to the Piedra Gorda River, which is adorned by the Charco Bonito, an area of pristine riparian wilderness. This last river has five waterfalls and is one of the main aquifer reserves in the area.
The mountains with their dense forests attract nationals and foreigners.
If after returning from the tour you still have the energy to continue exploring, you can go through the boardwalk of this city, where you can enjoy an exquisite cuisine at Rancho La Karreta and Cachamba overlooking the Yuna River, in the community of Los Quemados, where time will evaporate into the tranquility of the surroundings.
The experience was heartily enjoyed by a group of journalists during the first meeting of social communicators for the promotion of ecotourism and equestrian sport in the province, organized by José Alberto de Jesús, in collaboration with Juan Ramón Rosario and Manuel Matos, president and vice president, respectively, of Cecmon, Andy de Jesús, Delvin Batista and municipal mayor Darío Rodríguez.
OJO: Suelto
In addition to all the above, an ambitious project awaits visitors to the province, since Rancho Soto hopes to become the largest convention and events center in the country, with a gym, heated or therapeutic pool, a large lounge with air conditioning with mountain view for conferences and a track for the competition of fine step horses.
 "The idea is that this is a center of events from mountain biking, hiking, four-wheeling, buggy, horseback riding," said Juan Ramón Rosario, promoter of the project.
But for Rosario that province is more than paradores (hostels) and rivers, "it is a complete province, with good gastronomy, good people, sports, and much to see," that's what we have witnessed.