The European Union simplifies its visas for short stays, a measure that would benefit RD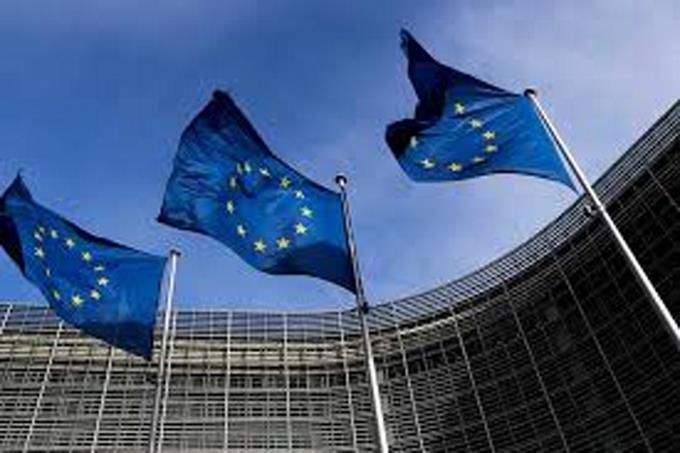 Flags of the European Union
The European Union (EU) will launch a simplified system for visa requests for short stays in the bloc, which will be more expensive and will be linked to its migration policy, under the rules approved this Wednesday, April 17, present year by the Eurocámara.
Visa applications for short stays in the EU, ie up to 90 days in a total period of about six months, can be made between six months and 15 days before the trip, compared to the current three months.
However, its price will increase from the current 60 euros to 80 euros (about 90 dollars), with reductions for minors. Children under six, students and researchers will be exempt from the payment.
"The new rules will facilitate tourism and trade, reinforcing our security criteria to identify those that pose a threat," said Immigration Commissioner Dimitris Avramopoulos in a statement.
Depends on relationships with the country of origin
The conditions for the allocation of visas will in fact be linked to the "sufficient" or "insufficient" cooperation with the EU of their countries of origin in the matter of migration, such as accepting the return of migrants in an irregular situation.
Thus, "positive incentives are introduced for countries that cooperate in the readmission of migrants and not only sanctions for those who do not," said the rapporteur of the text, Spanish Socialist MEP Juan Fernando López Aguilar.
According to the European Parliament, nationals of more than 100 countries must currently apply for a visa for short stays in the EU, a demand that increased by 50% since 2009 to reach 15.2 million applications in 2016.
Citizens of most Latin American countries are exempt from a visa to travel to the EU for short stays, except for some Caribbean countries such as Cuba or the Dominican Republic, as well as Ecuador or Bolivia.
The new legislation, approved by 428 votes in favor, 123 against and 56 abstentions, should still receive the approval of the EU Council and would take effect six months after its publication in the Official Gazette.