Sosua property 'destroys the environment'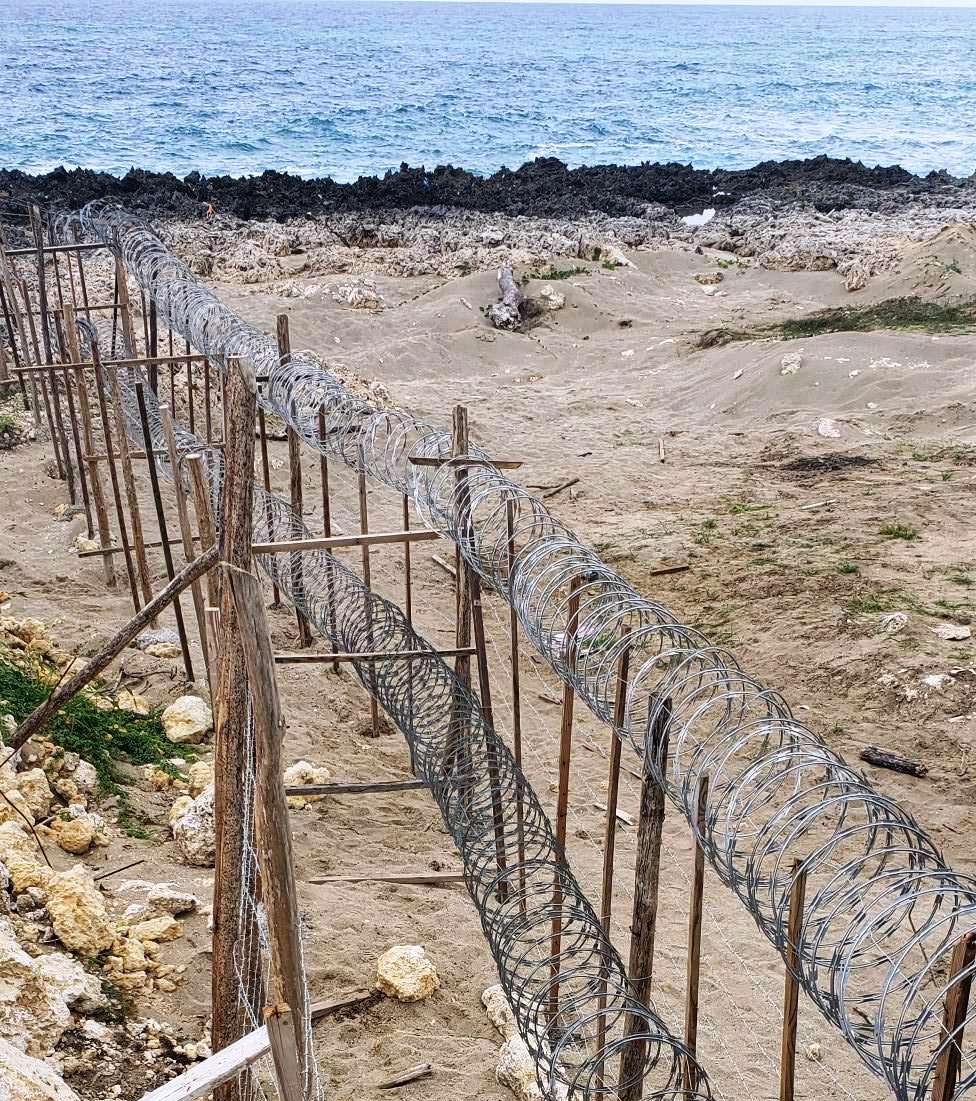 Trenchwire, a source of complaint.
For 15 years we have watched the environment being destroyed by Sosua Ocean Village. We have tried to make the authorities aware, but usually nothing is done. The blatant disregard of the law continues at a staggering pace. They have torn out arrecife (coral -Ed) that is millions of years old to create beaches.
They have moved tons of sand, we have no idea where, destroying what beach is left on the west side of their property. They have dumped tons of waste into the ocean — sand, rocks, who knows what else.
They started their Dominican journey 15 years ago by removing almost all the trees from the property, including 80 mature caoba (mahogany-Ed) trees, and tree removal continues.
We watch as the changing currents move sand and pollution that kill our reefs and ocean life.
No more whales.  No more dolphins.  The local fishing fleet has left the Sousa area.
Now they want to put in a huge breakwater across the front of their property, 50 meters out into the ocean, and dump tons of sand inside in order to make seasonal beaches permanent.
Sosua Ocean Village is not really asking for a beach restoration project. There are no beaches where they want to put in the breakwater … just small seasonal coves that come and go. Plus, in defiance of Dominican law, they want to cut off access to the public should a beach form, citing Punta Cana as an example of how powerful money can break the law by preventing beach access to the public.
The photo is fence they have already put in to keep the public off of what should be public lands. Not only will the fence itself prevent natural restoration of the beach after the terrific storm last year, but the pile of rocks securing the fence is also destructive to any natural beach restoration. And they have installed bright lighting all along the fence, causing unnecessary light pollution.
The "beach restoration" project is just starting. They still need to determine the cost and get an environmental impact study done. Our only hope is that the Dominican government does its job well in assessing environmental impact. We believe the breakwater will redirect the power of the ocean in such a way as to damage a wide swath of neighboring properties along the oceanfront, especially when there are large storm such as we recently had. The Dominican Republic is a beautiful country and its coastline is precious. We truly hope it will be protected, in this case and others.
By a concerned reader…
DT has reached out to Sosúa Ocean Village and awaits their response.