IDB lends US$90M to develop Santo Domingo's Colonial City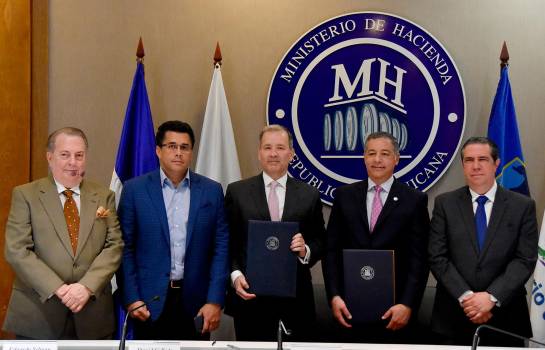 D. Collado, second from left, representative of the IDB,, Miguel Coronado, second from left.,
Santo Domingo.- The Finance Ministry and the Inter-American Development Bank (IDB) on Tues. signed a US$90 million loan contract for the second phase of the tourism and urban development project for Santo Domingo's Colonial City.
Finance minister Donald Guerrero said the Tourism Ministry will execute the plan, with the technical support of the National District's Mayor's Office and the Culture Ministry.
Mayor David Collado said with the agreement "we are sending a clear signal of political maturity, a signal that we place political differences aside."
"The parties participating in the program of improvements to the capital's Colonial Zone were "in agreement for the good of the city."
The first part of the agreement will entail a cost of US$30 million, but must first be approved by Congress.