Santo Domingo, Gastronomic Culture Capital of the Caribbean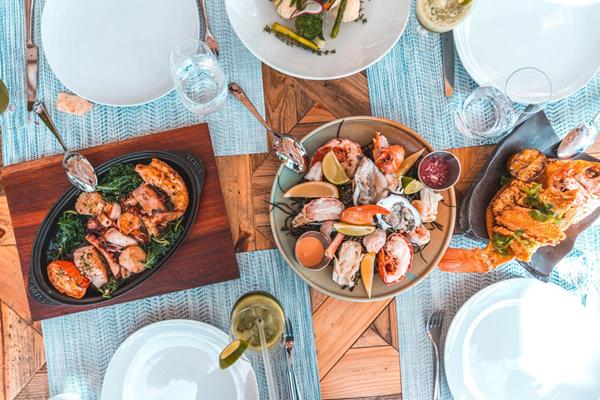 From tangy temptations like fresh papaya and guava, to salty and savory Dominican specials, Dominican Republic is well prepared to whet consumes appetite and present 2019's hottest food trends.
Santo Domingo (GLOBE NEWSWIRE). — This year, the Ibero-American Academy of Gastronomy unanimously voted Santo Domingo as the Gastronomic Culture Capital of the Caribbean for the second year in a row. For travelers looking to experience 2019's most delectable food trends the time is now, and the destination is Dominican Republic.
"We are thrilled Dominican Republic has become well-known as a worldwide gastronomic authority. We've quickly become the go-to destination people travel to experience our authentic cuisines and culture," said Magaly Toribio, Marketing Advisor for the Dominican Republic Ministry of Tourism. "From traditional delights to fusion restaurants, Dominican Republic offers delectable unique dishes for every palate."
As experiential travel continues to be a trending incentive, tourists are booking getaways with foodie experiences that reflect their destination's unique culture. In Dominican Republic, visitors will find that the country serves up a full plate of inspiring gastronomic experiences well beyond the classic Caribbean dishes.
A Traditional Dominican Menu
When visiting Dominican Republic, the country's most iconic dishes are not to be missed. For the full Caribbean comfort food experience, start your day with a hearty breakfast of mangú: boiled and mashed green plantains topped with eggs, fried cheese and fried salami. The dish is plentiful in taste from its tangy cheese cuts,the richness of the eggs to salami and the starchy plantains.
For lunch, load up your plate with la bandera dominicana— "the Dominican flag" in English. This dish consists of rice, red beans, meat stew and tostones, mashed and double-fried green plantains.
Don't miss the opportunity to sample other authentic main dishes like mofongo; mashed plantains further fried and topped with deep fried pork or shrimp as well as garlic, oil and salt, or sancocho; a seven-meat stew or chicharrones; a popular preparation of pork rinds. On the side, try cassava bread or queso de hoja—an artisanal cow's milk cheese. Near the coasts, visitors will also find an abundance of fresh seafood, particularly red snapper and fried fish served with a side of tostones.
Dominican desserts are sure to satisfy your sweet tooth with an added kick from fresh Caribbean fruit like coconut, papaya, pineapple, guava, mango and passion fruit. Try conconetes;crunchy, round coconut cookies, or majarete;sweet corn pudding sprinkled with cinnamon and nutmeg. Tropical fruit juices and milkshakes are also a popular and refreshing treat on a warm Dominican day.
Fusion and High-End Cuisine
The Dominican capital is a foodie's dream. Santo Domingo has more restaurants than any other city in the Caribbean, and among them and some of the most inventive and innovative AAA 4-Diamond Restaurants and James Beard-winning chefs in the world. Local chefs put a distinctly Dominican twist on international dishes, and the capital's restauranteurs are frequently honored for their unique fusion creations.
Head to the city's Malecón promenade to enjoy picturesque waterfront vistas during your meal or dine in the historic Colonial City to take a trip back in time as you dine in the quaint plazas along cobblestone streets, recreating the elegance of bygone centuries.
Locals love their meats and fresh fare from the sea but fear not. Vegetarian options are trending throughout the country. Due to the country's fertile soil you'll find fresh fruits and vegetables creatively incorporated into nearly every meal. Crowd favorites include divine salads, guacamole served with yuca chips, yam and ginger soup, cracked corn salad, or quinoa tabbouleh.
Scrumptious Street Foods
At night, street foods rule in Dominican Republic. Fried snacks are especially popular, including the chimichurri—or "chimi" for short—a juicy burger-style treat filled with cabbage, onions, and tomatoes served on toasted bread and topped with mayo and ketchup. Roadside stands also serve up pica pollo, or double-fried chicken, and fried pork rinds.
In Santo Domingo and throughout the country, a visit to the various food truck parks is a must. Food Truck Yards located outside the colonial zone is a great place to start, home to nearly a dozen vendors, here you'll be able to enjoy local and international flavors all at the convenience of your fingertips.
For lighter fare, seek out roadside vendors selling fresh fruit salads. Passion fruit is ubiquitous and cheap, alongside more common fruits like bananas, papayas and mangos. Some fruits also boast medicinal properties, like the jagua that is turned into a juice to boost iron and immunity, and the caimito, or star apple, which is believed to cure stomach pains.
To learn more and start planning your foodie getaway to Dominican Republic, visit www.GoDominicanRepublic.com.