China moves to open direct flights to DR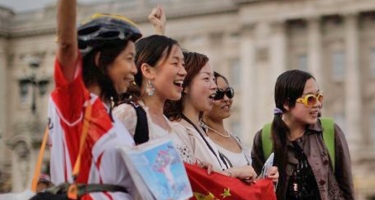 The ambassador of the People's Republic of China, Zhang Run, said that the main road between that Asian country and the Dominican Republic should be the air, "the Dominican authorities have raised the importance of establishing direct flights to forge Chinese tourism , we attach great importance to this request and in fact it is already progressing."
As part of a tour of the aeronautical facilities with the director of the Dominican Institute of Civil Aviation ( IDAC ), Alejandro Herrera, the Chinese diplomat said that the arrival of citizens from his country to the Dominican Republic also increased by 33%, qualifying that most of those visitors are businessmen who came to explore future investments in the country.
He also affirmed that the issuance of visas to Dominicans increased by 41%, while he informed that the Chinese government also studies investments in airports, estimating that air connectivity is the best way for good commercial and bilateral relations.
In as much, Herrera assured that the country continues implanting monitoring the arrival of foreign visitors from different destinations and that 95% travels by air.
The director of the IDAC said that the strategic objective of President Medina's government is to get ten million tourists to the country, reaching a higher figure, attributing it to the security and stability offered by the country to tourists.
Herrera stressed that the signing of air agreements, the establishment of diplomatic and commercial relations with different nations of the world, especially with the People's Republic of China, allow a great rebound in favor of the DR.
The IDAC director accompanied the Chinese People's Ambassador, Zhang Run, on a tour of the facilities of the Norge Botello complex, at the Las Americas terminal, along with numerous officials of the institution and the People's Embassy of China.
The post China moves forward to open direct flights to RD appeared first on Arecoa.