Project to rescue Santo Domingo's rivers expands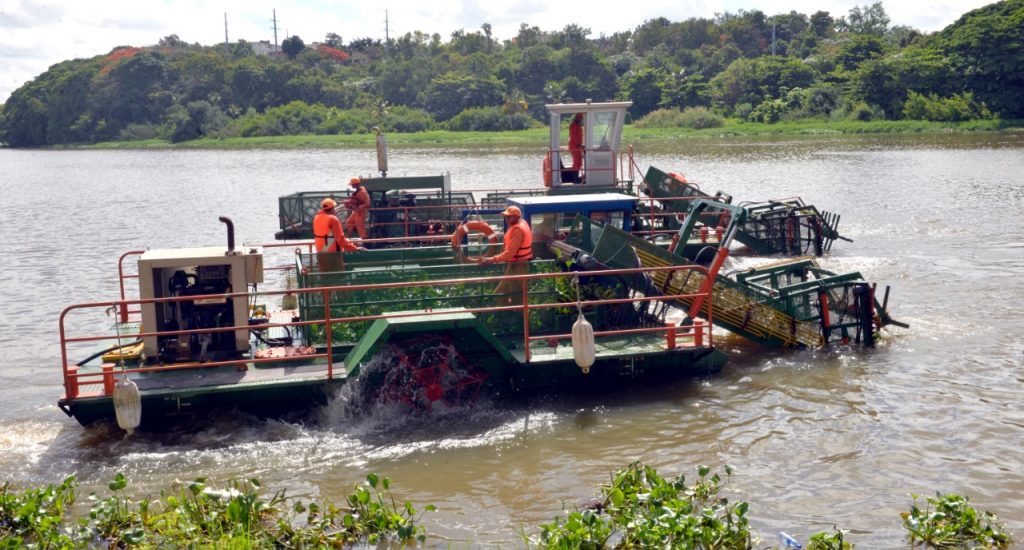 Santo Domingo.- After a tour along the Ozama River banks on board of collection boats on Thurs., Environment minister, Ángel Estévez and Martí Group CEO, Carlos José Martí, agreed to promote a public-private partnership to expand the "Ribera Verde" project, which is focused on the rescue of the Ozama and Isabela rivers.
"This initiative contributes to reducing the flotsam and lilies that pollute these tributaries, through which thousands of tons of waste have been collected," Environment said in a statement.
Estévez stressed the government's willingness to contribute 50 percent of the funding to the "Ribera Verde" project to hire more crews that can cover the Isabela River.
"The work that is being carried out is effective, and at the same time we urge greater integration of the business community, the mayor's offices, other governmental institutions, and the empowerment of citizenship in general."