Army pulls nearly 2 tons of trash from Santo Domingo's Malecón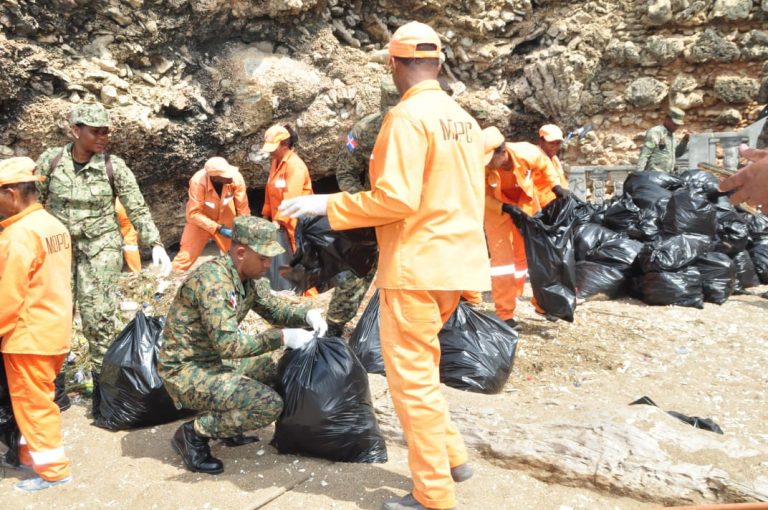 Santo Domingo.- The Army on Wed. said that together with the ministries of Public Works and Environment, collected over 7,000 pounds of waste from the beach on the South Coast of Santo Domingo's Malecón.
It said Army commander Estanislao Gonell ordered the soldiers, in coordination with Environment Ministry, as well as Public Works personnel, cleaned the area of the beach.
"The participants collected garbage, plastics and all kinds of solid waste that pollute the beach area of Fort San Gil extracting 363 bags of waste with an approximate weight of 22 pounds each for a total of approximately 4 tons," the Army said in a statement.