China's largest airline could start flights to DR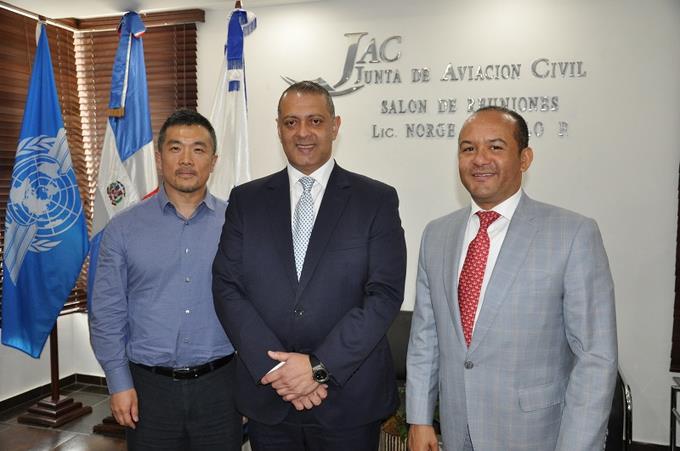 China's largest airline could start flights to DR
The Chinese airline Hainan Airlines, private capital and the largest air service of the People's Republic of China, could soon begin to exploit the route from that Asian nation, to the Dominican Republic.
With that purpose, the president of the Board of Dominican Civil Aviation (JAC), Luis E. Camilo, met with representatives of the airline during a visit organized by the Ambassador of the Dominican Republic in the People's Republic of China, Briunny Garabito.
As indicated, in the meeting, held at the headquarters of the JAC, which was also attended by officials and representatives of the aviation industry, the possible routes, and operators that would allow both nations to connect by air and visualize new business and investment opportunities were studied. thanks to the interest expressed by Hainan Airlines, through its deputy general manager, Liang Pubin.
Camilo assured that the JAC is in the best disposition to implement the plans that allow viability of the interconnectivity between the two destinations, agreeing on the importance of implementing Shared Code agreements and the authorization of special permits that allow the exploration of this new route.
For his part, Garabito said that the Dominican Republic is ready to receive the Chinese market while stressing the great interest of China to cooperate with the country.
The meeting was also attended by Mrs. Mónika Infante, general director of Aeropuertos Dominicanos Siglo XXI (Aerodom); Frédéric Andrieu, manager of Route Development; Antonio Yapor, representative of the private sector and member of the Civil Aviation Board; Montserrat Despradel, in charge of the Tourism Office for the Chinese market, and consultant Francisco Guerrero.
While on behalf of the JAC, were present Bernarda Franco, in charge of the Department of Air Transport; Jorge Peña, in charge of the Legal Department; Adonay Fermín, in charge of the Facilitation Division, and Francisco Foguereo, in charge of the Air Transport Economy Division.