Government launches campaign to reposition tourism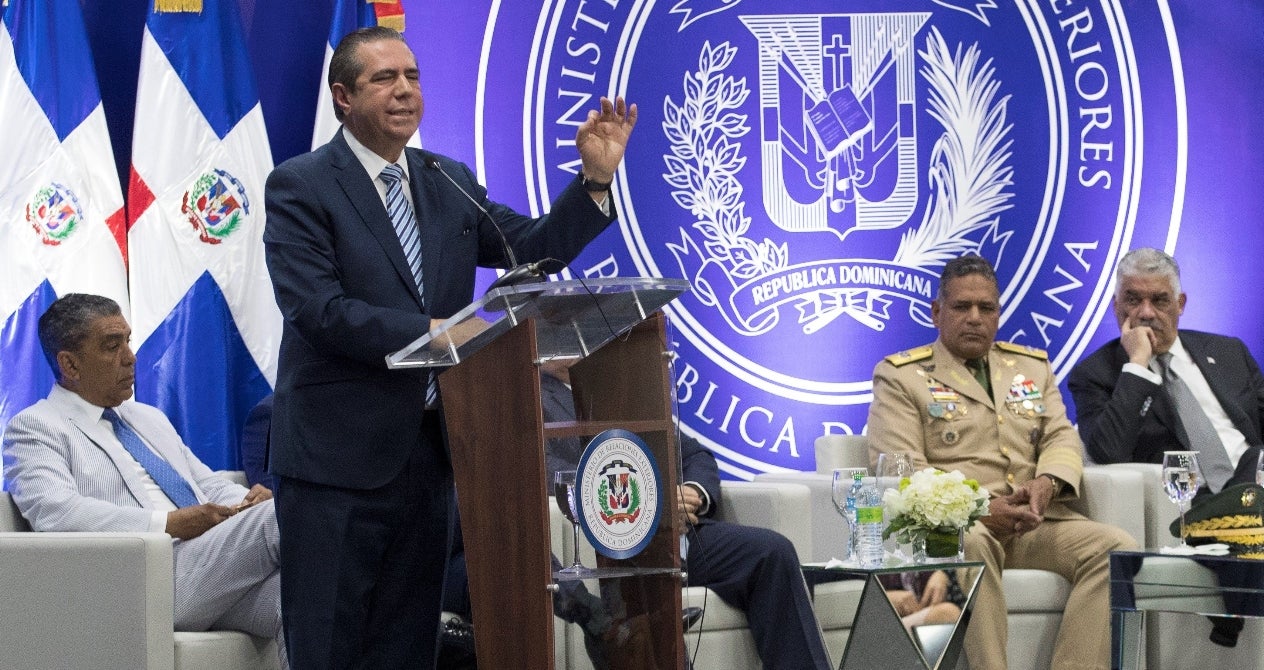 Francisco García said that Jet Blue's representative visited President Medina. Carolina F.
The Government took measures to safeguard the country as a tourist destination. According to the authorities, there is a media campaign against the Dominican Republic.
During a meeting attended by the Ministers of Foreign Affairs and Tourism, members of the Diplomatic and Consular Corps accredited in the country, the military agencies, and the Association of Hotels and Tourism of the Dominican Republic, several measures were taken.
Among these, is the management through the Civil Aviation Board to incorporate health insurance for tourists traveling to the Dominican Republic, as other countries have.
Also the contracting, on the part of the State, of a company to certify the foods and drinks that are offered in the hotels of the country are safe for consumption. In addition, the improvement of security, which is currently at level two according to a report from the US Department of State is also a goal.
Another measure cited by the Minister of Tourism, Francisco Javier García, was that in next few days President Danilo Medina will issue a decree where he will assign special functions to the different government institutions for the protection of tourists visiting the Dominican Republic.
"The fact that the Minister of Defense, the Minister of the Interior and Police, the Attorney General of the Republic, Senator Adriano Espaillat, representative of New York, and government officials, indicate the commitment and priority that this administration has for the safety of our tourists," emphasized Tourism Minister Francisco Javier García.
He indicated that the main promoters of the Dominican Republic are the tourists themselves, since they are the ones who have defended tourism in different ways in the Dominican nation.
Foreign media
The official called on the international media to treat the country with justice and to highlight the truth, because here "you do not play with the dead."
He also asked the members of the Consular and Diplomatic Body to be carriers of the country's tourist qualities.
He said that Dominican tourism has a history and that in the United States they are initiating a lawsuit because the government will not sit idly by and will work to recover the reputation of the Dominican Republic.
"We want the truth to come out and we are working on a repositioning campaign that we are starting at this moment," said Francisco Javier García.
The official condemned the fact that an international airline paid a space in the media so that tourists did not come to the country because of the campaign that exists against tourism.
Statistics
– Deaths
According to Garcia, in the last three years, the number of American tourists who died has been reduced by 58 percent. While in comparison to the years 2017 and 2018 there was a decrease of 28%