Dominican Republic welcomes US 4th of July cruise tourists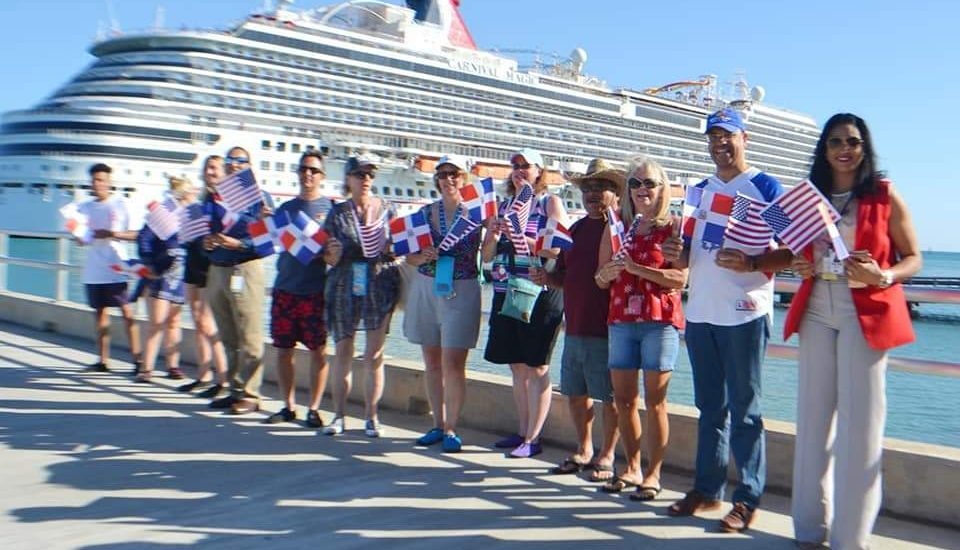 Americans celebrate 4th of July in the DR
Puerto Plata.- More than 6,000 cruise passengers from the United States arrived Thurs. at Amber Cove Port, Bahia Maimon, as part of a special visit to mark the 243rd Independence Day.
The visitors including children disembarked from the modern Carnival Magic, while waving American and Dominican flags.
The cruise passengers were received in a welcome ceremony headed by Tourism Ministry officials and Carnival executives.