Amid torrents of cringe a viral view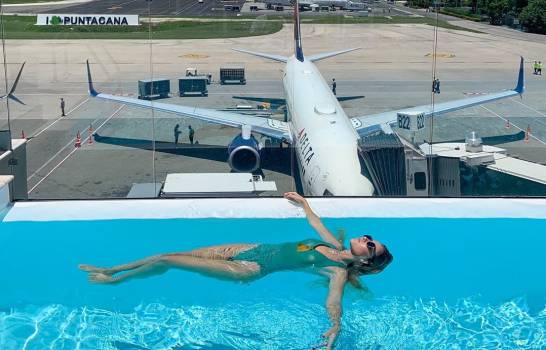 Santo Domingo.- Amid a torrent of negative headlines on the Dominican Republic in the heels of the deaths of tourists on the Caribbean island, the model Sheyla Sanchez Henry, who was contracted by the Puntacana group for an ad campaign, shared a photo that went viral.
In a break during the photo shoot, Sanchez asked one of her assistants to take a snapshot from the pool at Punta Cana International Airport near the town where they were lodged.
She appears floating in the pool, with several planes seen in the background including a Delta jet in the foreground.