Government collects revenues of RD $ 3.1 billion in tourist taxes
IN THE FIRST THREE MONTHS OF THE YEAR, ACCORDING TO THE CENTRAL BANK
The Dominican Republic received RD $ 3,128,373,203 in tax revenues related to tourism in the first three months of the year, according to statistics from the Central Bank.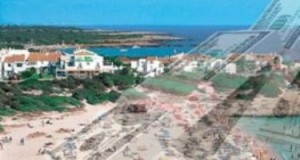 In January, they totaled RD $ 996,314,851; February RD $ 1,076,854,994 and RD $ 1,055,203,358 in March, that is to say, that there was a decrease in March compared to February.
These figures come from taxes on the departure of passengers abroad through airports and ports and also by land and from tourist card fees.
A total of RD $ 2,127,998,716 was obtained for total passenger departure taxes in the first quarter of the year. Of this figure, the departure of passengers abroad through airports and ports allowed the collection of RD $ 2,038,901,173 and additionally about RD $ 89,097,543 for tax on passengers leaving abroad by land.
In the case of the income obtained from the sale of a tourist card, the country received RD $ 1.4B from passengers through airports and ports from January to March.
The fall in collections related to tourism in March in relation to February is explained by less revenue from the tourist card fee, which was RD $ 388,304,741 in February and fell to RD $ 352,771,419 in March.
But on the contrary, the tax for the departure of passengers abroad by airports, ports and by land increased from RD $ 688,550,253 to RD $ 702,431,939 in March, according to Hoy.