Low water levels of Lemon Leap river worries tourist press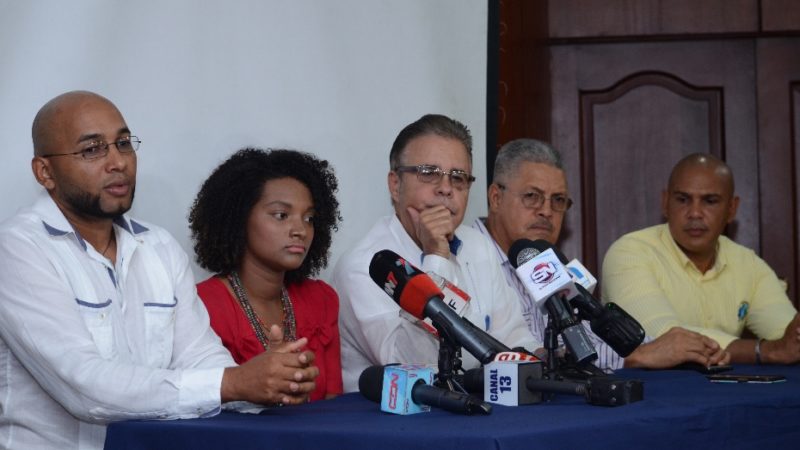 Salvador Batista Dominican Association Tourist Press, CDP. During a press conference at CDP Santo Domingo Rep. Dom. August 6, 2019. Photo Pedro Sosa
The area in which the natural monument "Salto del Limón" (Lemon Leap) is located, is almost dry.
And this worries members of the Dominican Association of Tourist Press and community of the area, which they considered is in a critical state, so they called the Ministry Environment to act urgently.
Salvador Alcalá, community leader of El Limón de Samaná and vice president of the Salto del Limón Ecotourism Community Association, said that due to the access of livestock to free grass, the water flow has had abrupt changes.
"The microentrepreneurs of that area, more than two thousand, are feeling the economic recession, due to the low flow of the Lemon Falls," said Alcalá.
As he explains, more than 70 thousand tourists visit the geological water feature each year, from Bávaro and Los Haitises Park and with the reduction of water visits have fallen to nearly zero.
While Luis Carvajal, coordinator of the Environmental Commission of the Autonomous University of Santo Domingo, explained that the environmental impact in Salto del Limón, is the product of a large number of crops and constructions of villas, roads, and areas where cattle graze.
Other factors cited by Carvajal, are the elimination of the forest cover, which retains the humidity brought by trade winds, added that when attempts have occurred to reforest areas, it has been done with inadequate and poorly sown species.
"Another detail, there are many points where the water is diverted. All this has been combined to produce a perfectly expected phenomenon: the formula for drying a river," explained environmental expert Luis Carvajal.
In spite of the gloomy panorama that exists today in the Salto del Limón, which originates in Monte Pan de Azúcar, Carvajal considered that it can be saved if the appropriate policies are applied from the Ministry of Environment.
"The Ministry of Environment, which should guarantee how the context is managed, around 17.4 kilometers of the protected area, is largely absent in policies and supervision," he added.
He revealed he is still waiting for an official report, regarding the complaints that are coming out in the media.
He urgently recommended repopulating forests with local species, stop the advance of intensive agriculture, without eradicating it.
He also requested the direct and constant supervision of the Ministry of Environment with resources, prohibit water sequestration and incorporate the community and make a co-management scheme to apply a model of national interest in Salto del Limón.
Miosotis Batista, environmentalist, and communicator, revealed that in a meeting with the Minister of the Environment, Ángel Estévez, he promised that on the 20th of this month he will review the proposal made by community members.