Punta Cana: autumn reservations do not indicate recovery from attacks against tourism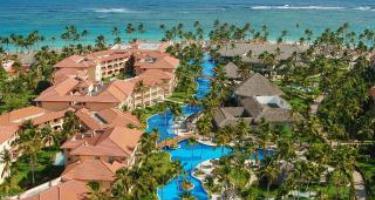 MANY HOTELS IN THE AREA WILL NOT EXCEED 60% OCCUPANCY
The hotel chains in the Punta Cana region are prepared to face a slow season with the minimum of open rooms and a reduced staff of employees.
A decrease in reservations for this summer made it clear that the sector will deal with autumn occupancy rates of 60% bookings of hotel rooms, a source told PuntacanaBavaroOnline.
Among the chains that are preparing to receive a cold fall in occupation is Majestic Resorts, a hotel that recently announced the temporary closure of its Majestic Elegance Punta Cana hotel due to low occupancy, thus transferring reservations to the Majestic Mirage Punta Cana and the  Majestic Colonial Punta Cana.
The hotel is scheduled to re-open November 7, 2019.
Meanwhile, four large Spanish holiday hotels revealed a decrease in income in the Caribbean, as Meliá reported less income in the Dominican Republic, Mexico, and Cuba, while Barceló admitted less occupation in the area, and Iberostar is worried about the US market and Riu acknowledged an impact on Argentine reservations, among other nationalities, and argued that these declines were due to reasons such as sargassum or "smear campaigns."
In that sense, Gabriel Escarrer, CEO of Meliá, said that "We have been affected by socio-economic and political concerns, sargassum problems, reforms of some hotels or even smear campaigns that created apprehension among visitors, consequently reducing demand."
His opinion is found in the semi-annual report of results, referring to the deaths of American tourists "for various reasons" in Punta Cana, and the increase in insecurity in Mexico.
On his side, Barceló operates 45 establishments in the Dominican Republic and others in several Caribbean destinations, acknowledging that the occupation has dropped in the first five months of the year.
"It has not been transferred to the company's accounts because the dollar exchange rate benefited us at that time," sources from the chain co-directed by Simón Pedro Barceló, clarify.
In addition, they add that the "unjustified alarm" that broke out with the deaths of Americans in the Dominican Republic does not help.
At the moment, this situation is expected to be reversible in the medium term, since the authorities are in charge of creating a promotion and rescue plan for the bad luck that Dominican tourism has experienced.