Govt. crews tackle pesky seaweed in the East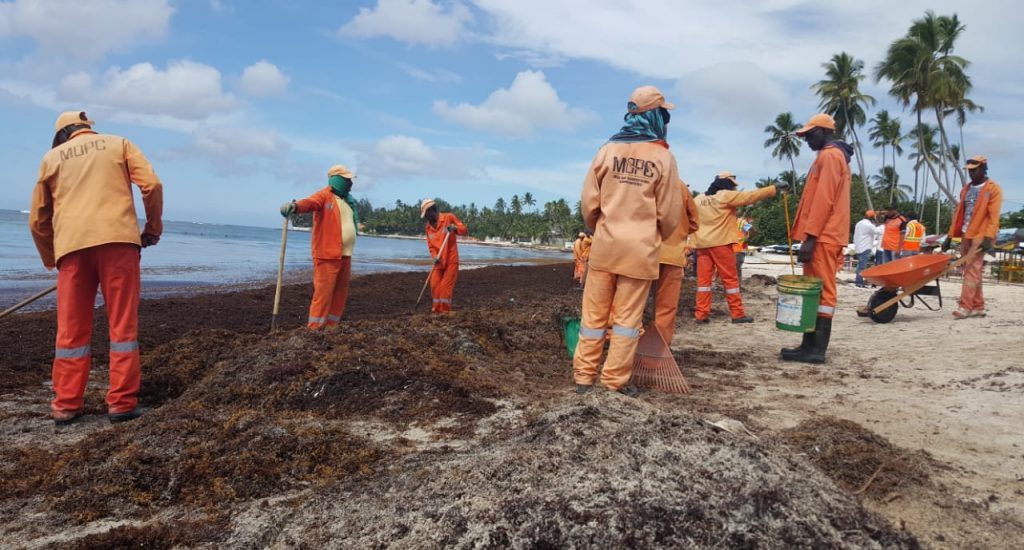 Santo Domingo,- Dozens of tons of sargassum seaweed and trash are being raked away from beaches and coasts of the Eastern region by Public Works Ministry (MOPC) crews, as part of an extensive cleanup operation.
To remove the huge clusters of wees, which litter thousands of meters of the coast of the Caribbean Sea, the MOPC assigned 250 men equipped with brooms, shovels, rakes, pitchforks, wheelbarrows and dump trucks to transport the waste.