'Ocean Dream' kicks off cruise season at Santo Domingo port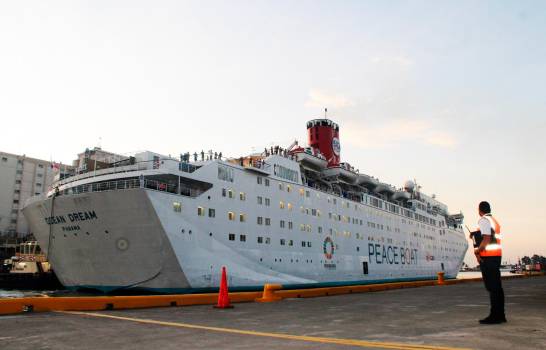 Santo Domingo.- The 2019-2020 cruise season began in the city of Santo Domingo October 6, with the arrival of the cruise ship "Ocean Dream" and its more than 1,000 passengers and 500 crew from Japan.
For this season the arrival of several luxury cruises is expected at the Don Diego terminal in Santo Domingo port, while Sans Souci will provide tours for visitors to the attractions of the destination.
"Our goal is to offer cruise passengers unforgettable experiences and be the first impression of the excellence of how much Dominican Republic has to offer. From Sans Souci, Puerto de Santo Domingo, we seek to create a positive impact on tourism and the economy of the city and the country," said Gabriel Rodríguez Pereyra, executive director of Sans Souci Ports S.A.