DR exhibits its potential for cruises at the annual FCCA event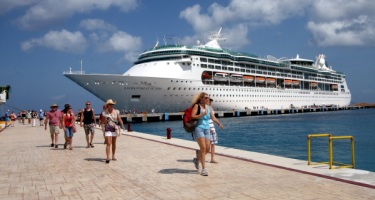 MORE THAN 20 CRUISE LINES PARTICIPATE IN THE CONCLAVE

 Segment captures more than one million visitors until September

 Mitur promotes the country's offer from its space in stand B6
The eminent growth that the cruise industry has had in the Dominican Republic is the result of the work of destination promotion and active participation in the different scenarios of the world, so the country will be participating in the 26th Annual Florida Caribbean Conference Cruise Association ( FCCA ).
The conclave takes place from Monday 21 to Friday 25 of October at the San Juan Convention Center, Puerto Rico, where more than 20 member cruise lines of the Florida Caribbean Cruise Association participate.
About the event, Orfila Salazar, director of the Cruise Department of the Ministry of Tourism ( Mitur ), said it is an excellent opportunity that will seek to further strengthen the country's leadership in the cruise industry, which last year registered 1,357,969 visitors.
With 498 touched by the different ports, Quisqueya received 1,008,177 passengers and 349,792 crew, led by Puerto Plata with the arrival of 700,216 visitors, followed by La Romana with a total of 458,465.
Between January-September 2019, a total of 347 landings are made in the ports, receiving 785,999 passengers and 267,925 crew members for a total of 1,053,924 visitors, for an increase of 108,131 visitors, compared to the same period of 2018.
Salazar said the Dominican Republic will have its space in stand B6, where business meetings will be held between the presidents and cruise owners with the representatives of the country's ports.