DR the best option for tourism
Dominican Republic, the second largest country bathed by the waters of the Caribbean Sea and the preferred destination for tourism for its beauty and authenticity.
The country is a privileged natural scenario that has a wide range of options for all tastes and needs. The high-quality standards of the facilities allow visitors' experiences to be global and very satisfactory.
The DR is the leading destination in the Caribbean, allows you to combine rest, dream beaches, nature, fun, and adventure at any time of the year; However, there are destinations that are ideal to visit in a given month or at a time of the year.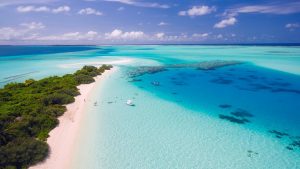 Our country has the joy of having a continent's worth of activities, experiences, and geographies summarized in the space that we share in this beautiful Caribbean island. Such diversity and range allow our visitors to have the advantage of planning an active agenda and maximizing their interests, taking advantage every month to live unparalleled moments.
-January: mountain and ecotourism in Jarabacoa.
-February: the month to live the joy of the Dominican carnival.
-Marzo: the best golf in Punta Cana.
-April: fun and beach in   Juan Dolio.
-Mayo: a trip to the past through Taíno culture.
-June: the Caribbean desert is in Baní.
-July: shows and festivals to enjoy the summer to the fullest.
-August: Barahona awaits nature lovers.
-September: history, art, and culture in Santiago.
–October: paradise on earth is in Pedernales
-November of music and adrenaline in Puerto Plata.
-December: Santo Domingo lights and vibrates with the spirit of the Fiestas