Jetair includes Santo Domingo in its charter flight operations in the Caribbean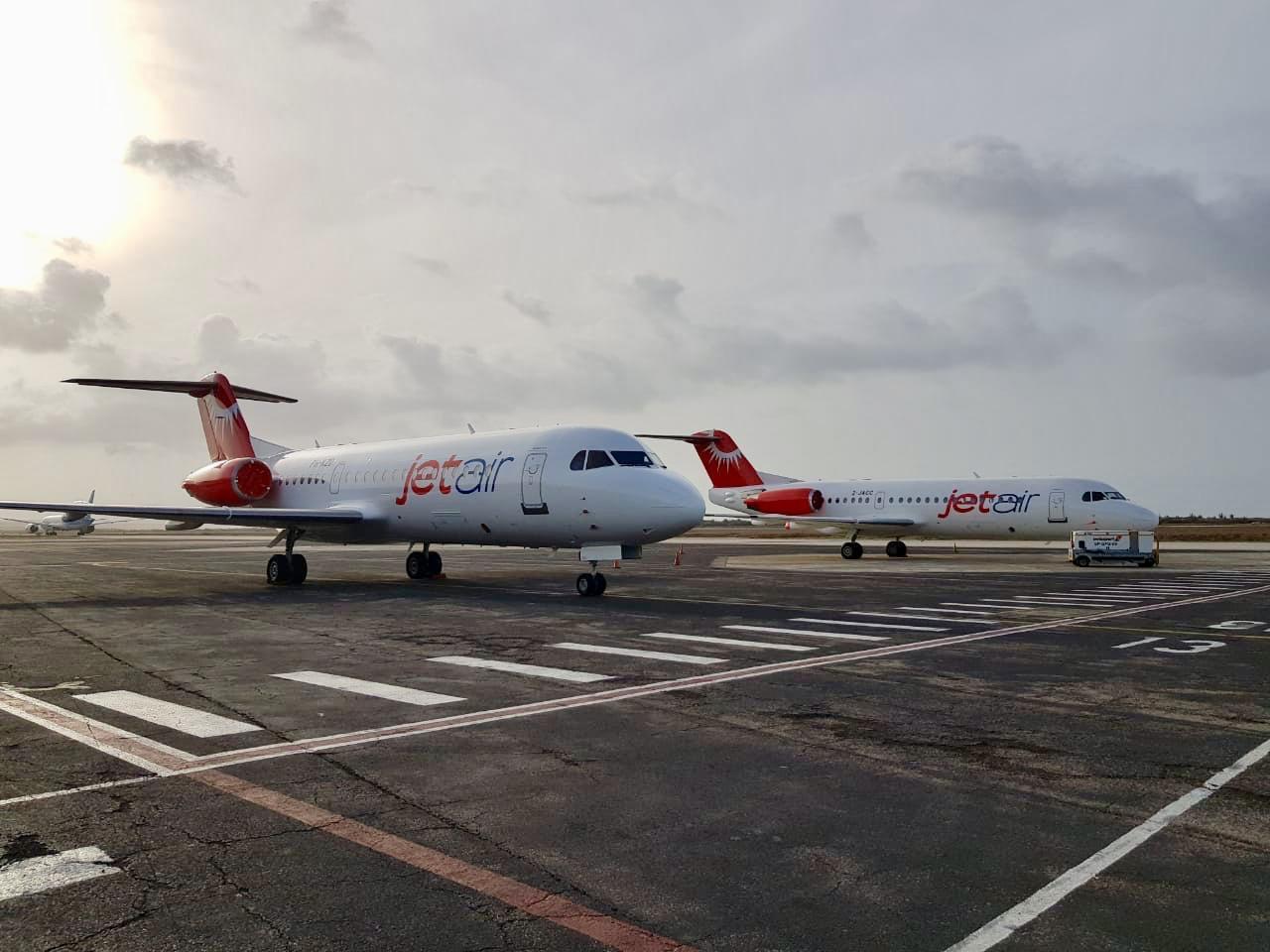 THE AIRLINE WILL REPLACE INSEL AIR
Jetair Caribbean, received the Air Operator Certificate ( AOC ) last Tuesday, November 19 from the Curaçao Civil Aviation Authority ( CCAA ), enabling the carrier to launch charter flights.
The airline, which is running as the replacement airline after Insel Air's bankruptcy, prepares for its entry into the region's commercial passenger market and to the first destinations that will be: Santo Domingo in the Dominican Republic, the capital of  Jamaica, Kingston and Port-au-Prince, Haiti.
Subsequently, they will expand to the Colombian cities of Medellín and Barranquilla, respectively.
Ticket sales should start soon, once your sales channels, including the website, are ready, as published by Transponder1200.com.
Jetair Caribbean was launched in March of this year 2019, a few days after the bankruptcy and final closure of Insel Air, by local charter operator United Caribbean Airlines (UCA), with the support of local investors and the government of Curaçao, seeking resumed connectivity on the Dutch island, which stands out in the tourism sector, an activity that is one of the main sources of income.
For the certification process, the  Curacao startup acquired its first aircraft, the Fokker 70  registration PJ-JAC (s / n 11582), previously owned by KLM Cityhopper, which was transferred to the Hato International Airport in Willemstad at the end of March. Four months later, in July, he received the second unit, the license plate 2-JACC (s / n 11585), the last of the assembled model.
Now certified, Jetair Caribbean informed through a statement that it will begin selling charter flights, while, in parallel, it is already working together with local authorities to obtain the corresponding licenses for the launch of regular commercial passenger flights, initially, to destinations throughout the Caribbean region and South America.